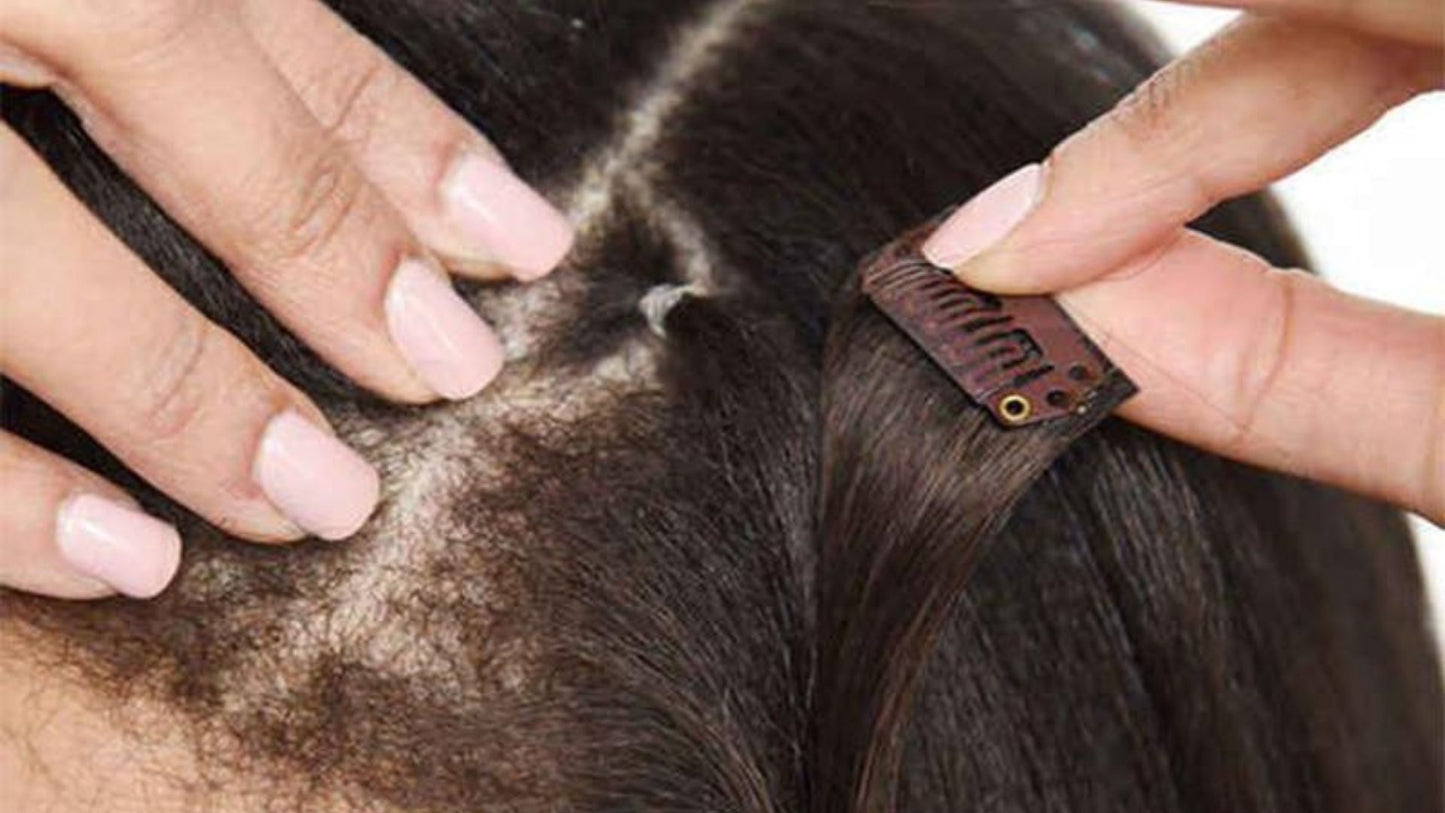 How To Put Clips-In Hair Extensions?
Clips in hair extensions have been overwhelming. More and more customers come to us and inquire about the product. The main question is, "How can I put clips in hair extensions myself?"
I've been wearing the clip-ins for around months. I'll share my experience and how we put the clip in extensions. Hopefully, it helps :)
Clean Your Scalp And Hair
Use a clarifying shampoo to wash and condition your hair with the clarifying conditioner. Don't put the conditioner or any oils close to the scalp. Your clips may slide away. If you'd like your hair to blend better, you can get your hair silky pressed and trimmed. I don't have my hair pressed because I'm not too fond of heat. It's not a must unless you're doing straight hair.
Prepare The Tools - Mirrors, Brush, And Velcro Pieces
You need three mirrors to put on the extensions. You don't have to hold - one mirror in the front and two mirrors back, one on each side of you so that you can see both sides of your head. The velcro pieces are beneficial when installing them by yourself. You don't want to clip the tape-ins onto any hairpieces because they will snag your hair.
Section Off Pieces Of Your Hair
Design your hairstyle in advance if you'd like a middle part, side part, or ponytail. Pull out pieces of hair and make sure there's enough to cover. It would be easier to place the clip-ins on the back first, lift the hair, and put on the extensions.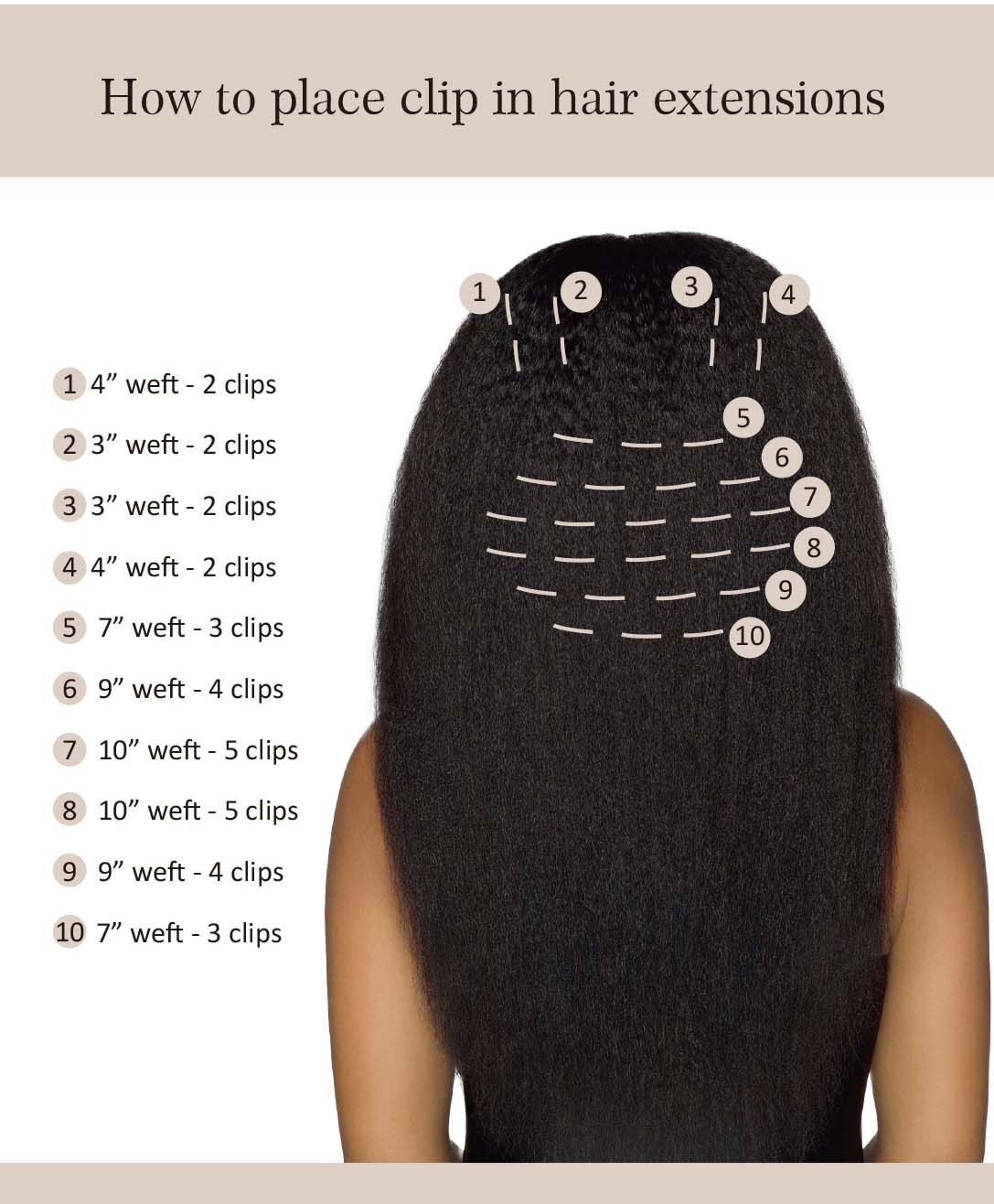 Put On The Clips-In Hair Extensions
Apply the clip-ins one-fourth to one-half inch away from your scalp. It will allow you to have versatility. If you place the clip-ins too close to your scalp, you can snap your hair off and break it. The next step is to repeat the above actions.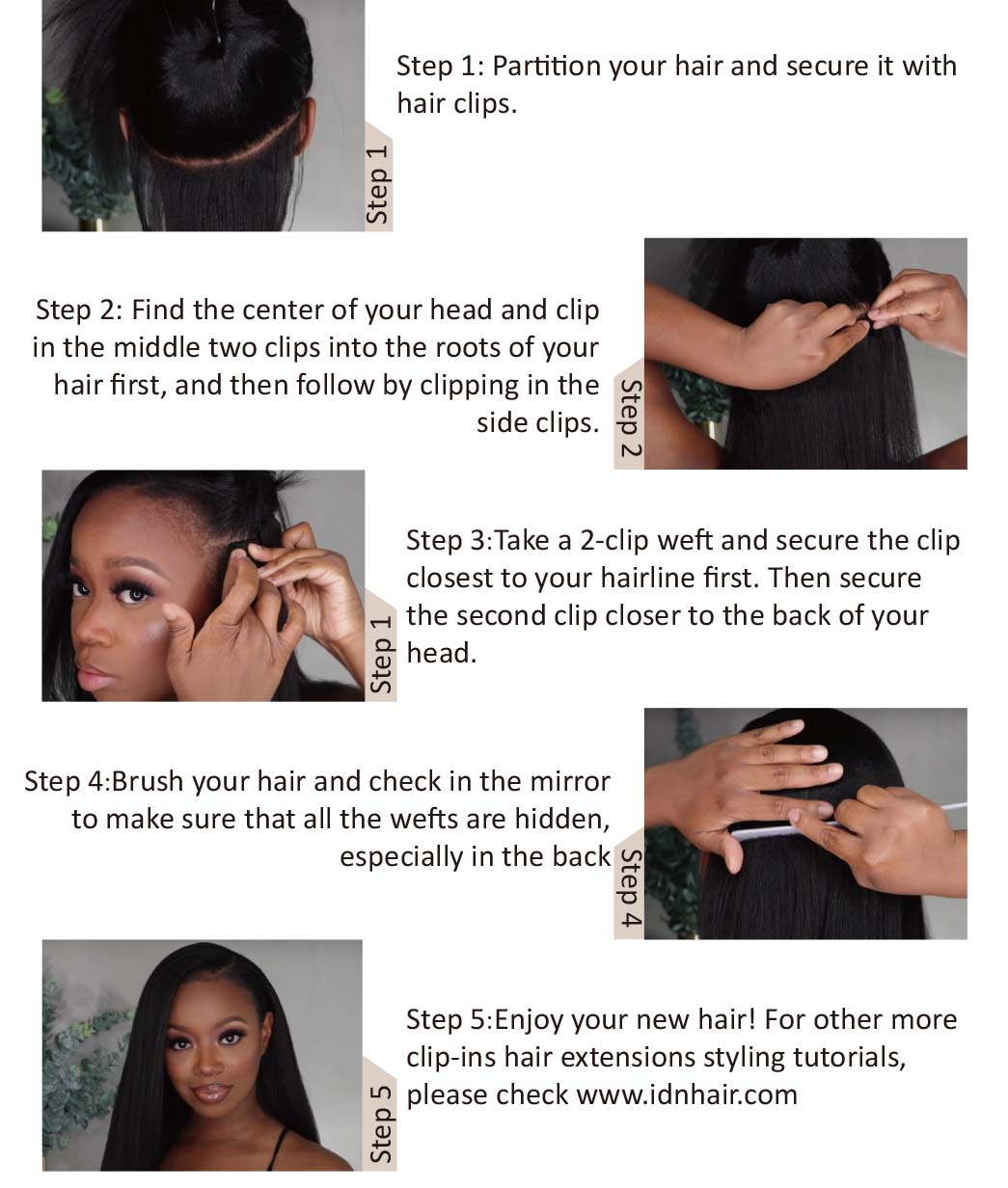 Style Your Hair Your Way
It's the best part after I finish all the clip-ins. Go ahead with the style you like. Feel the body of hair!
Okay, the above are tips if you want to try installing the clips-in yourself. I've been wearing clip-in hair extensions for a period. I love how easy and fast to add my hair volume and length. It's fabulous.
When you're trying to put the hair extensions yourself, it does take a little practice at first. If you need to get used to doing your hair independently, I suggest having a friend to help you guide you in the back. I did have to try it out a couple of times. I had to remove mine a few times to get the placement correctly, but that's normal for your first time doing this. It takes longer to install it for the first time, so patience is the key.
And for your reference, I used about 200 grams of hair extensions to install my whole head. I like natural-looking, not too thick, not too thin. The quantity you need depends on the final look you desire. The clip-ins usually go with seven pieces or ten pieces for each pack. You can choose ten pieces of high volume if you love thick hair.
Summary
I watched some tutorials and took notes before I first did it. I was scared because I thought I wouldn't have enough hair for the method. It turns out no need to worry. So, be confident; you can do it.