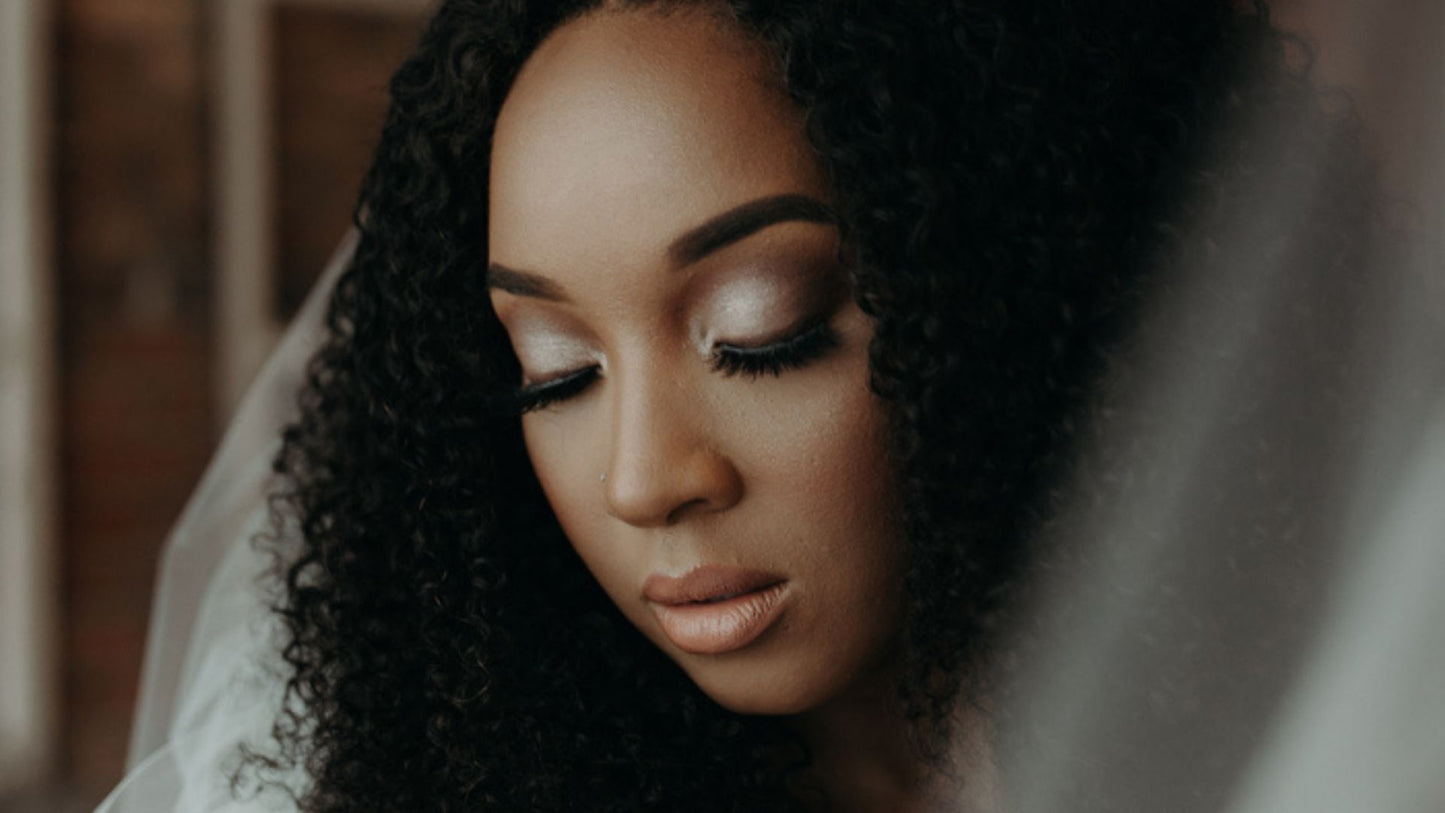 23 Lace Front Wig Hairstyles For Wedding
When it comes to weddings, it might be the most important moment in every girl's life! We always prepare carefully, pay attention to every tiny detail and look forward to it with great joy.
For black brides, the options for wedding hairstyles are endless. From the gentle and elegant long waves to the modern and stylish bob, there is always a look for you.
This article will inspire you. Scroll down to see our selected styles.
#1. Classic Wedding Updos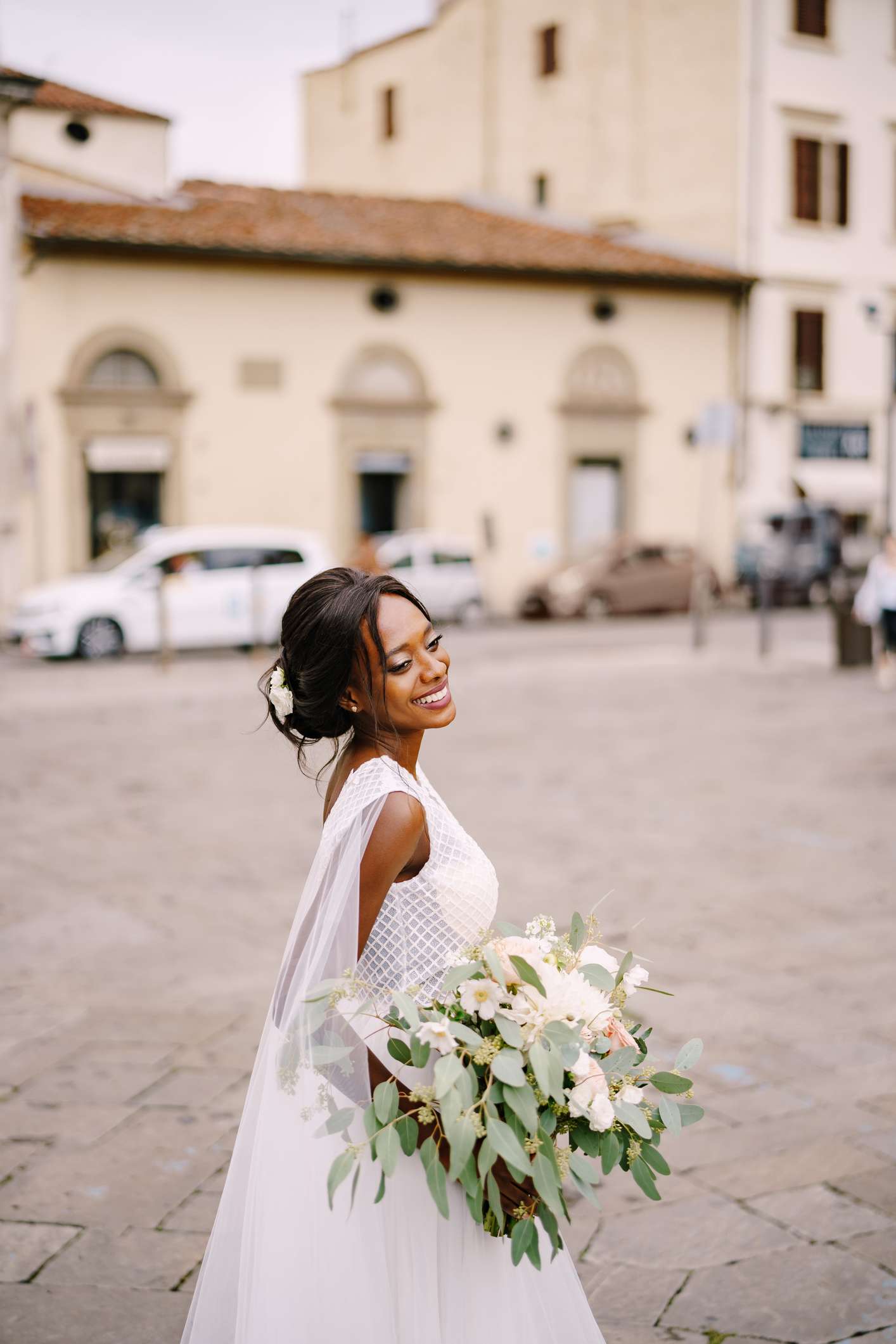 Effortless sophistication.
Leave two little pieces hanging in the front.
Show up your mature beauty.
What's more romantic than that?
#2. A Casual Low Chignon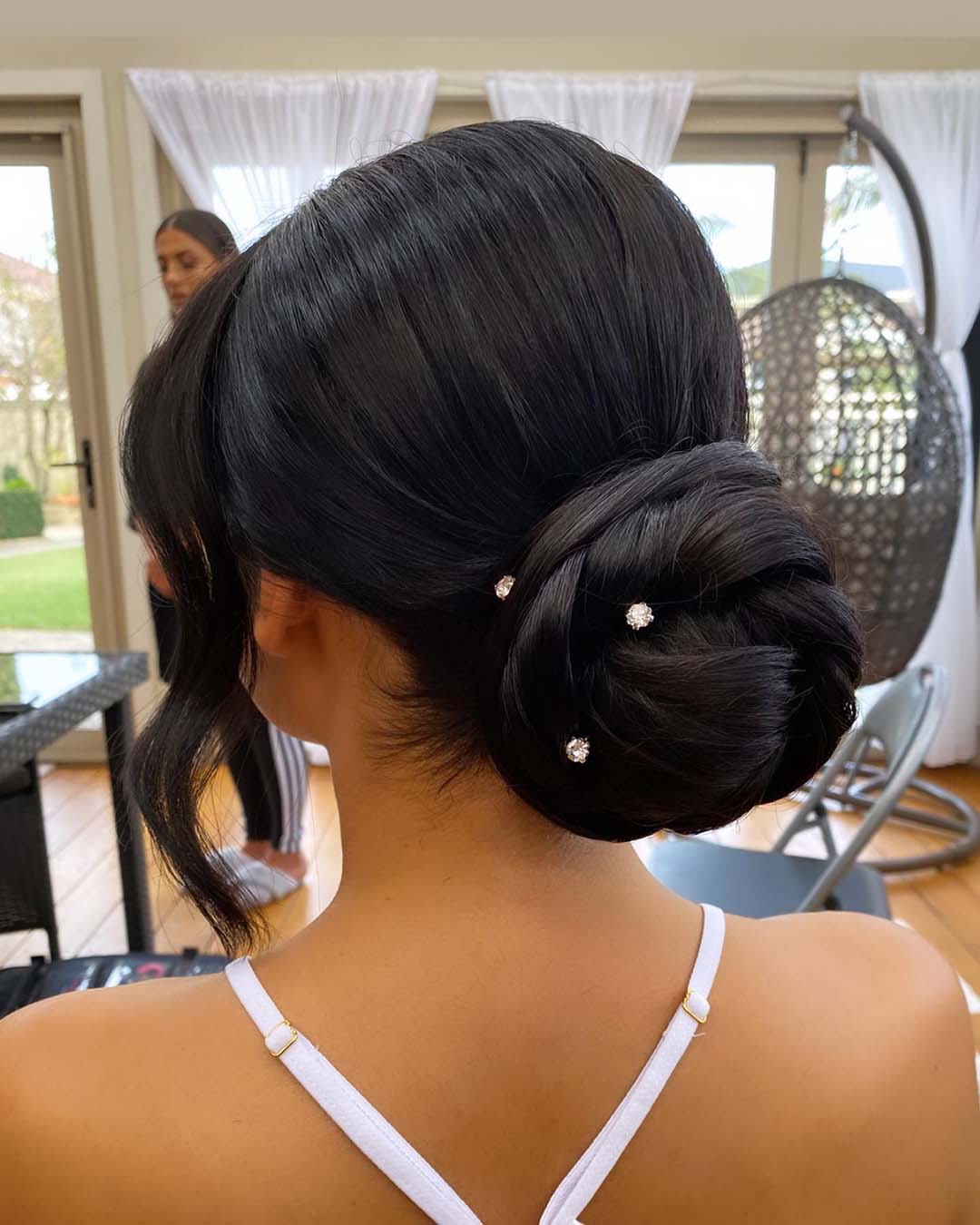 Casual low updos are another great option.
It is a low-maintenance, effortless-looking style.
Elegant yet understated, you won't go wrong with this look.
#3. Body Waves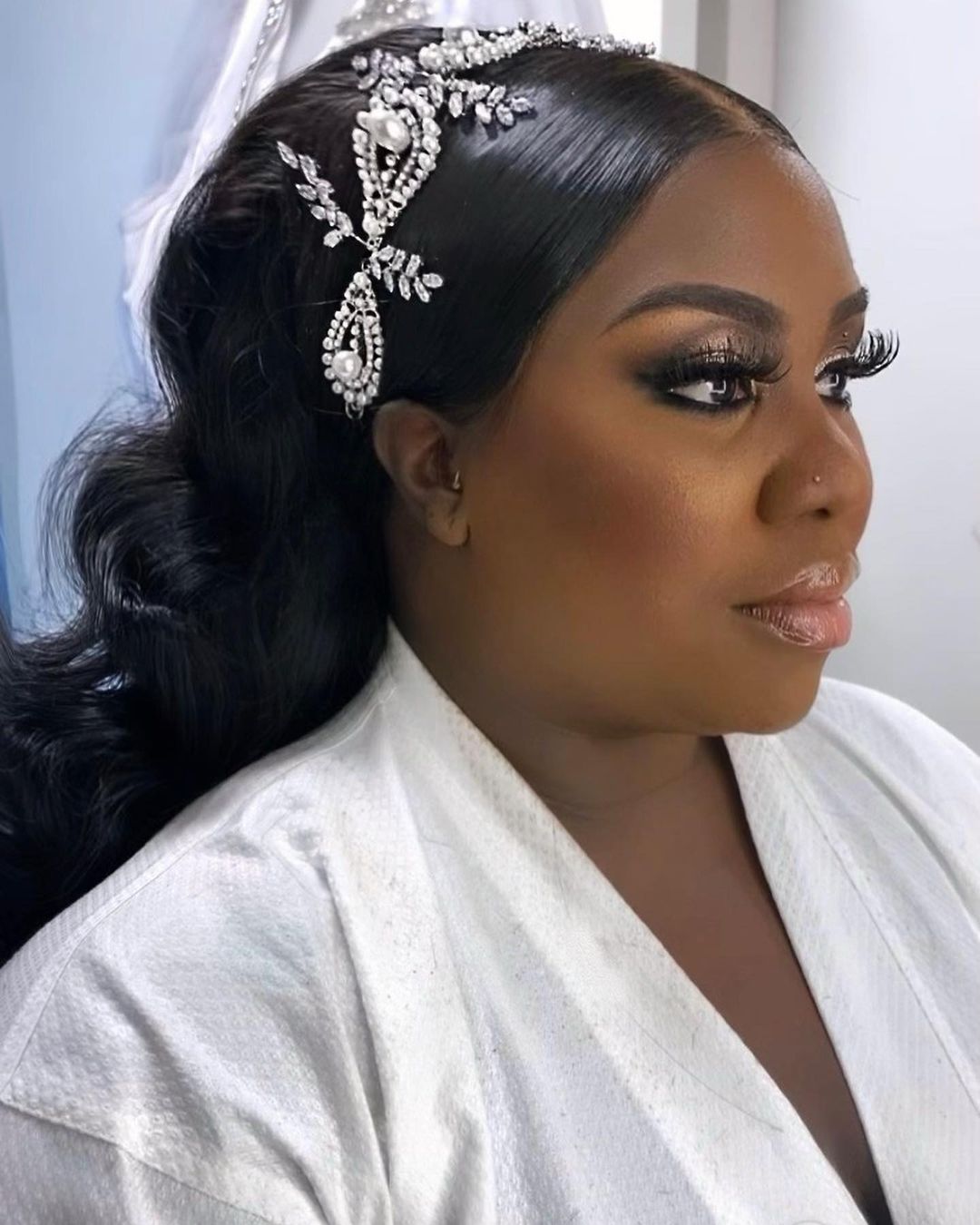 The hair into soft body waves in a combed-back do or a side part gives a tender display
#4. Wear Your Hair Down With Ribbon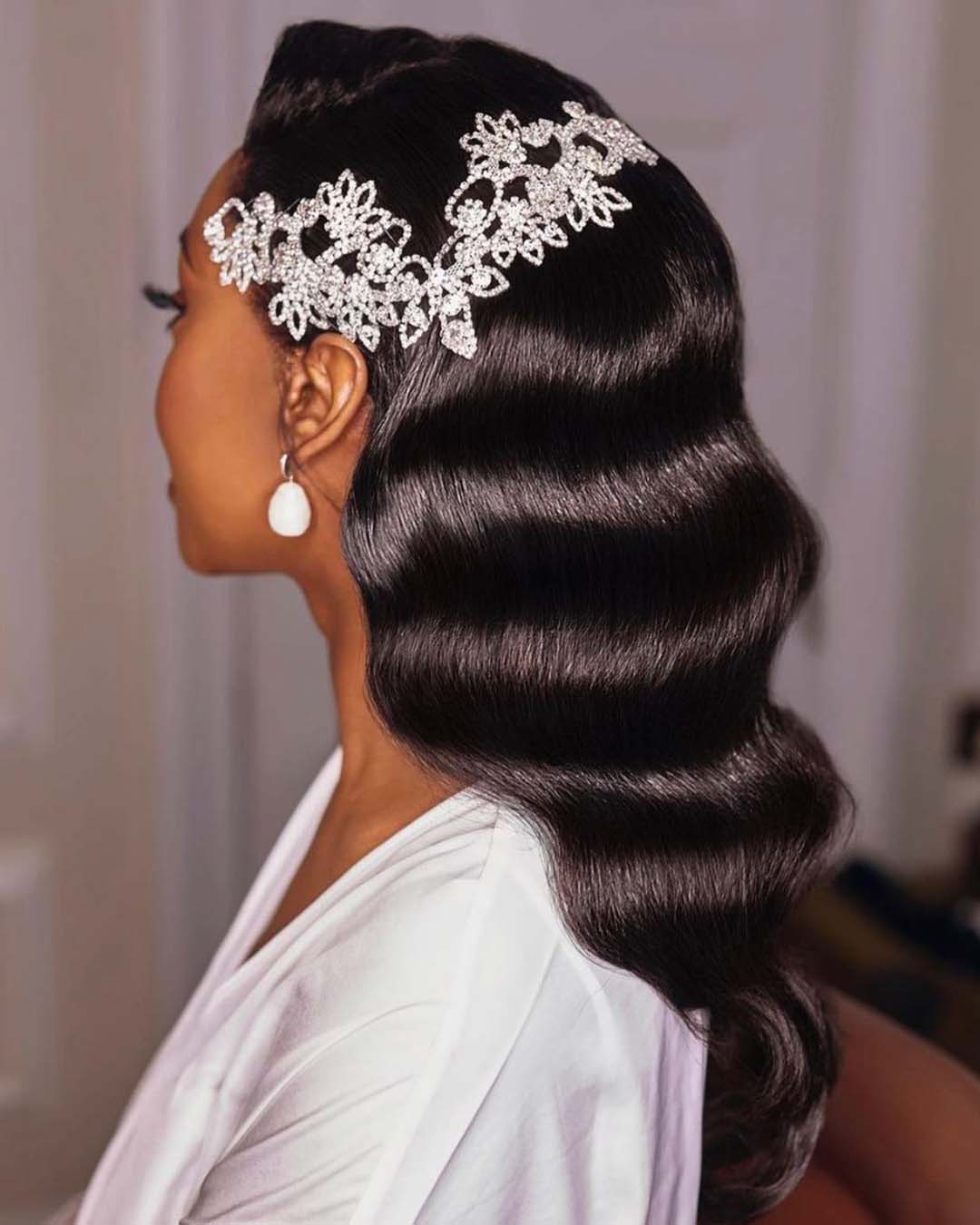 A gauzy ribbon and flowers are a romantic combination.
Wear this look at any wedding theme that embraces nature.
You can also customize the look with braid styles.
#5. A High Ponytail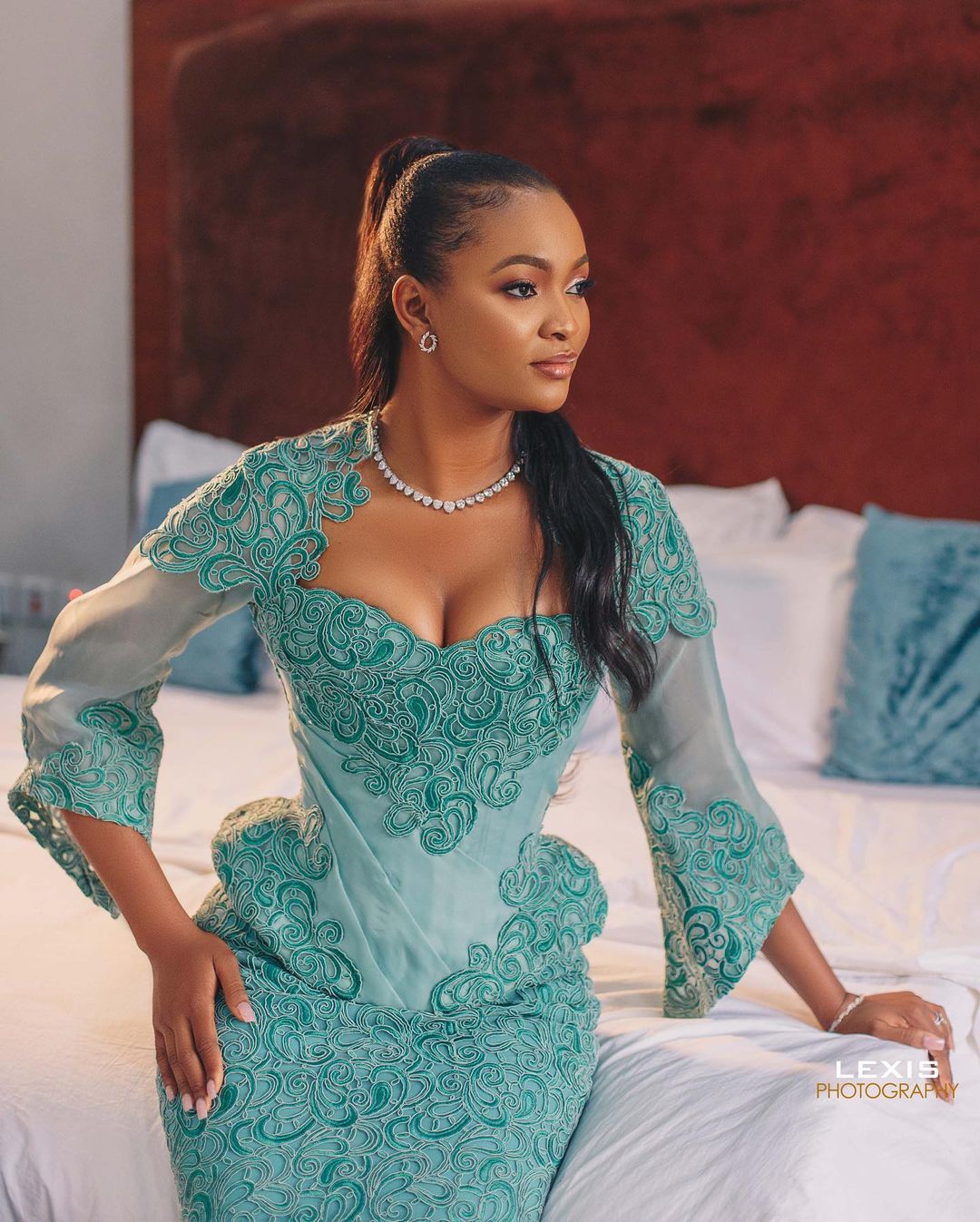 Lift your hair off your shoulders.
A high ponytail is both chic and sophisticated.
You can leave your ponytail silky straight or add some gorgeous curls.
#6. A Soft Side Part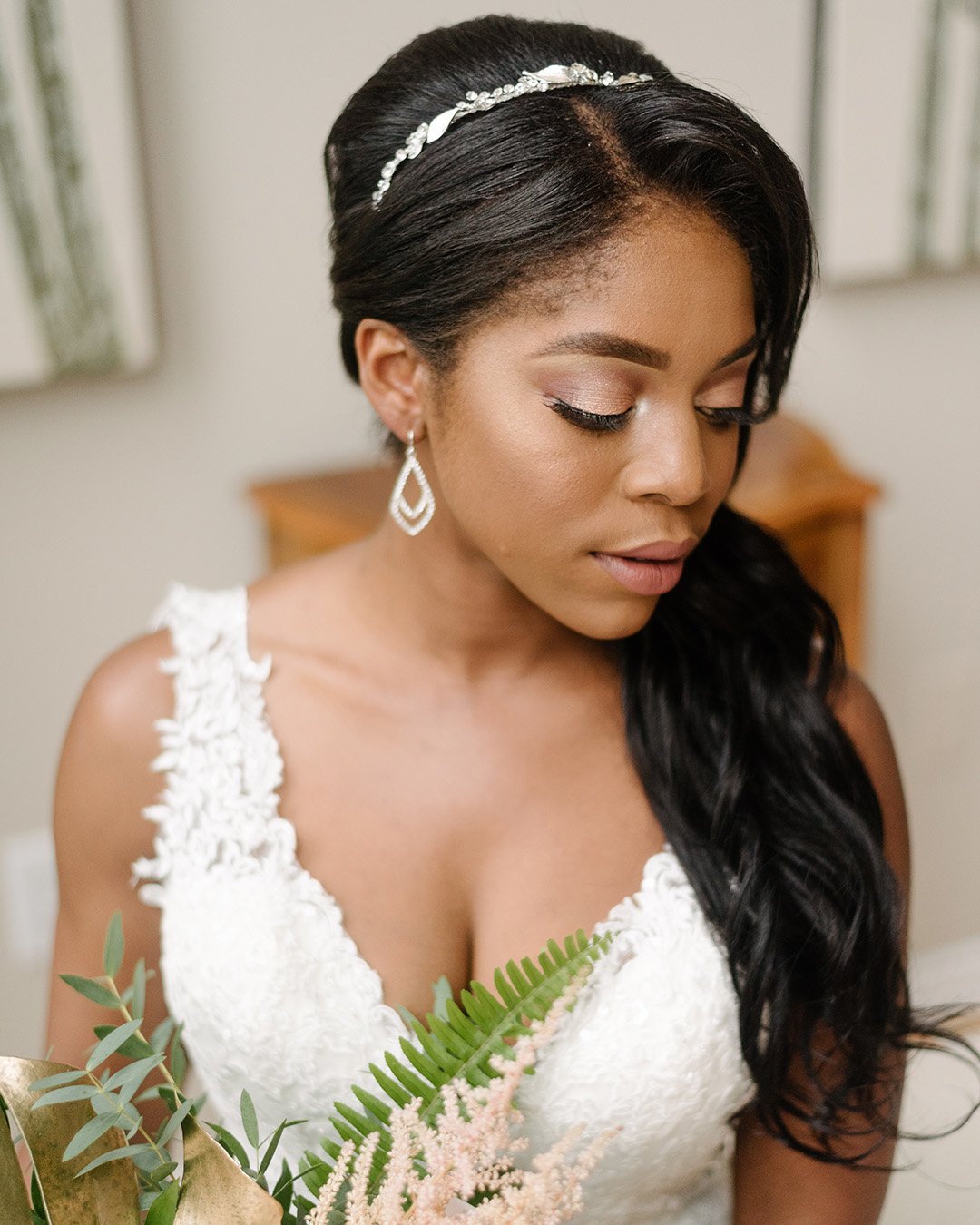 Comb your hair to a side part.
Some of the side-part hairstyles look formal, while this style looks effortless. Wear your hair with a natural look, and enjoy your big day.
To add more to this style, wear some hairpieces or flowers.
#7. Braided Low Ponytail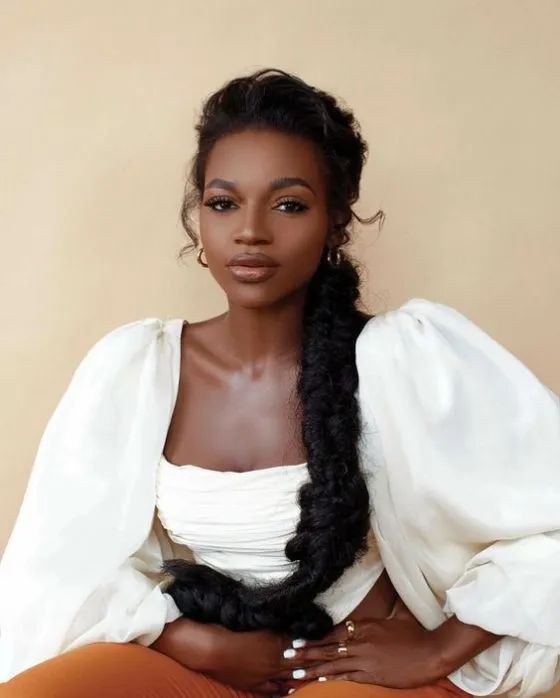 Flipped at first sight.
Fell in love at second sight.
Traditional pony and a minimalist style, you won't have to wake up so early.
#8. Curly Ponytail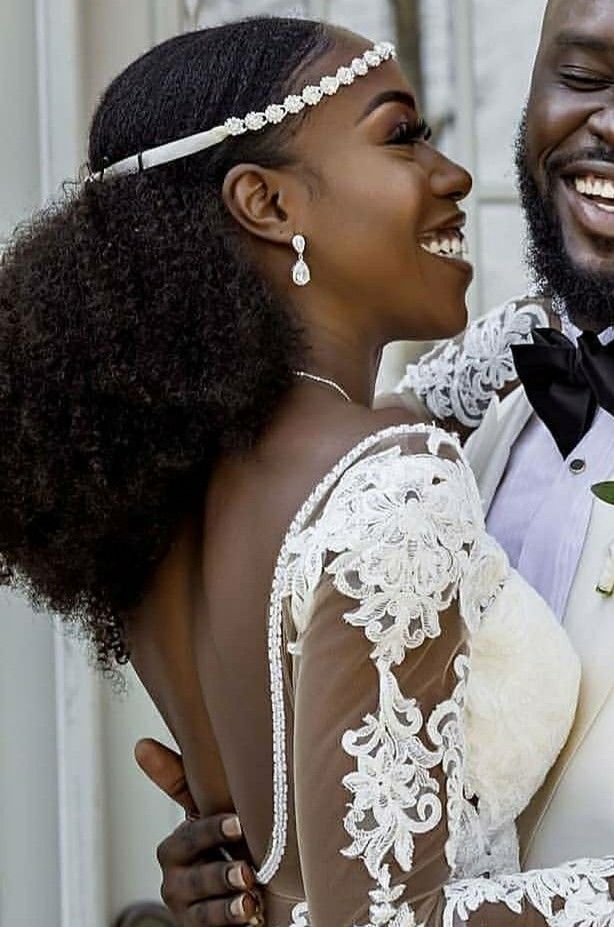 If you have beautiful, voluminous curls, they will always look luscious.
#9. Dramatic Volume Ponytail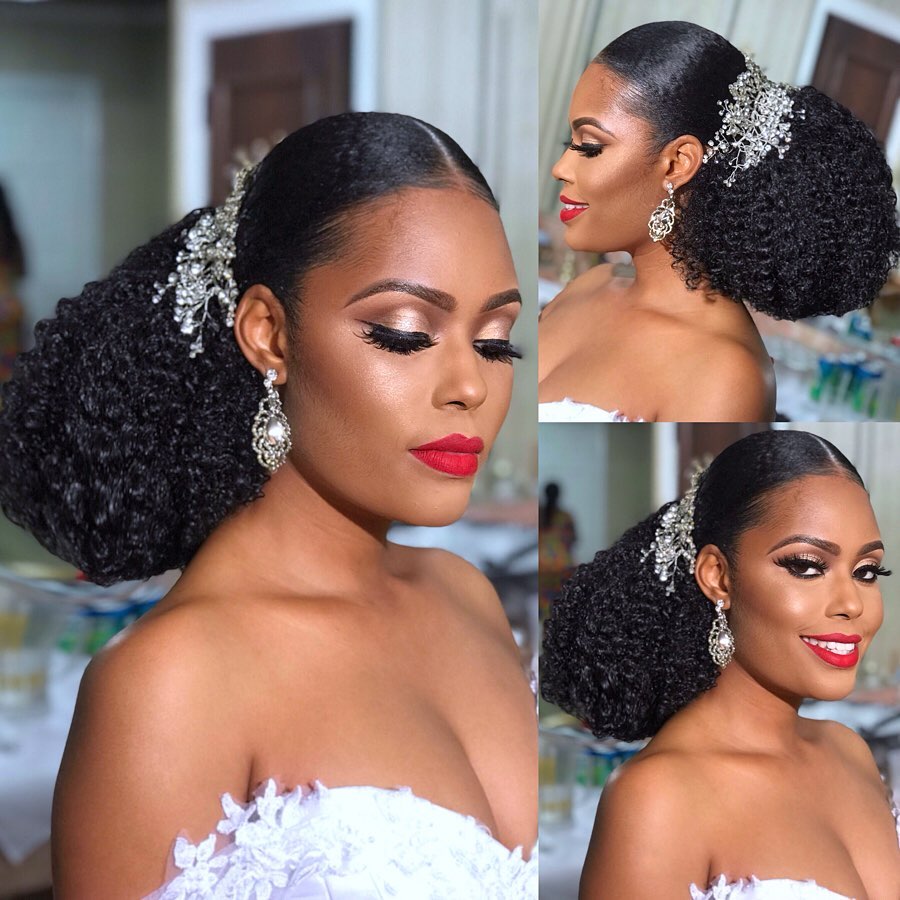 Not only embraces your natural texture but also flaunts it with pleasure.
It gives an excellent volume and makes your face shine.
#10. Chic Side Chignon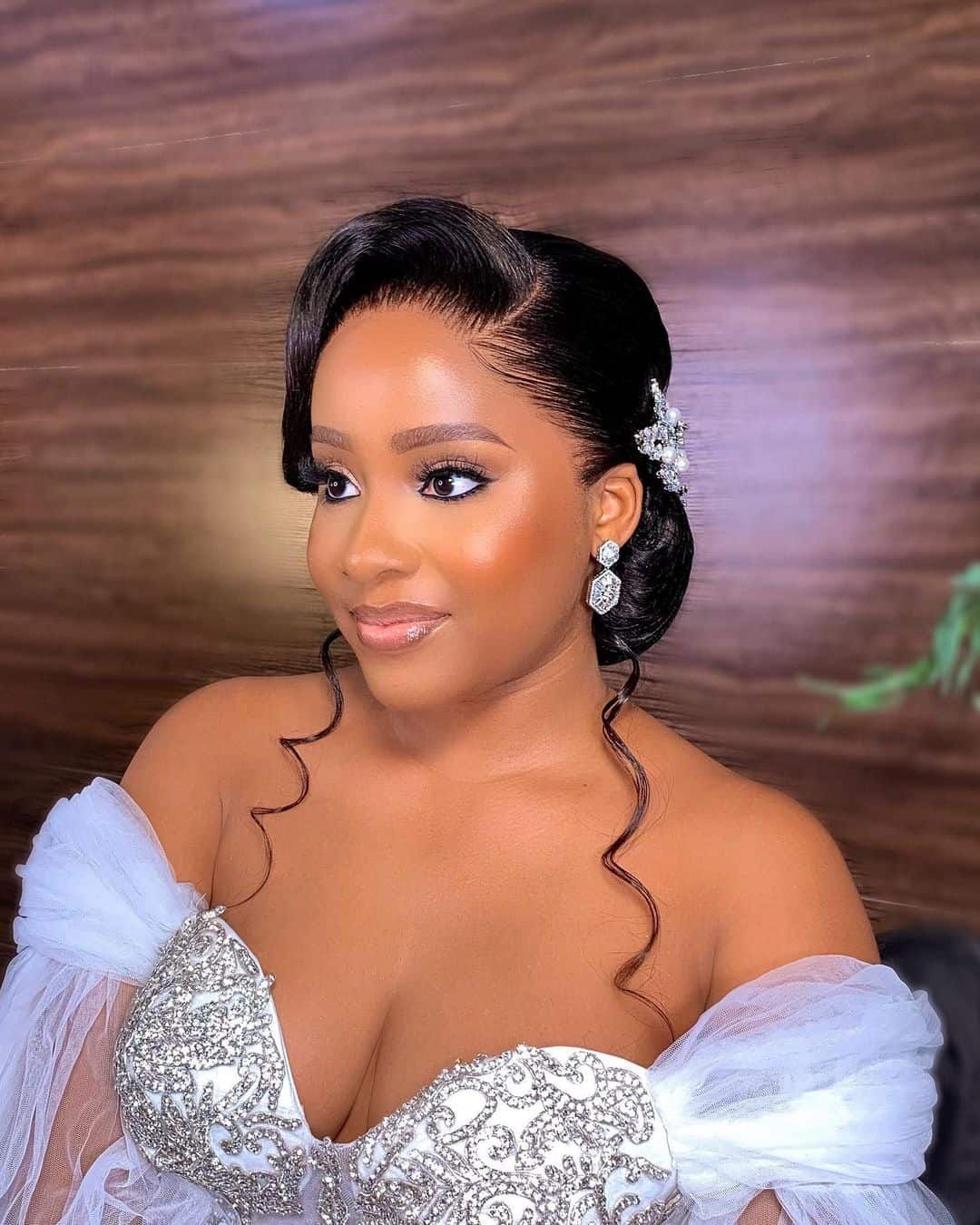 A chignon is chic. Have fun with this style.
#11. Old-Fashion Style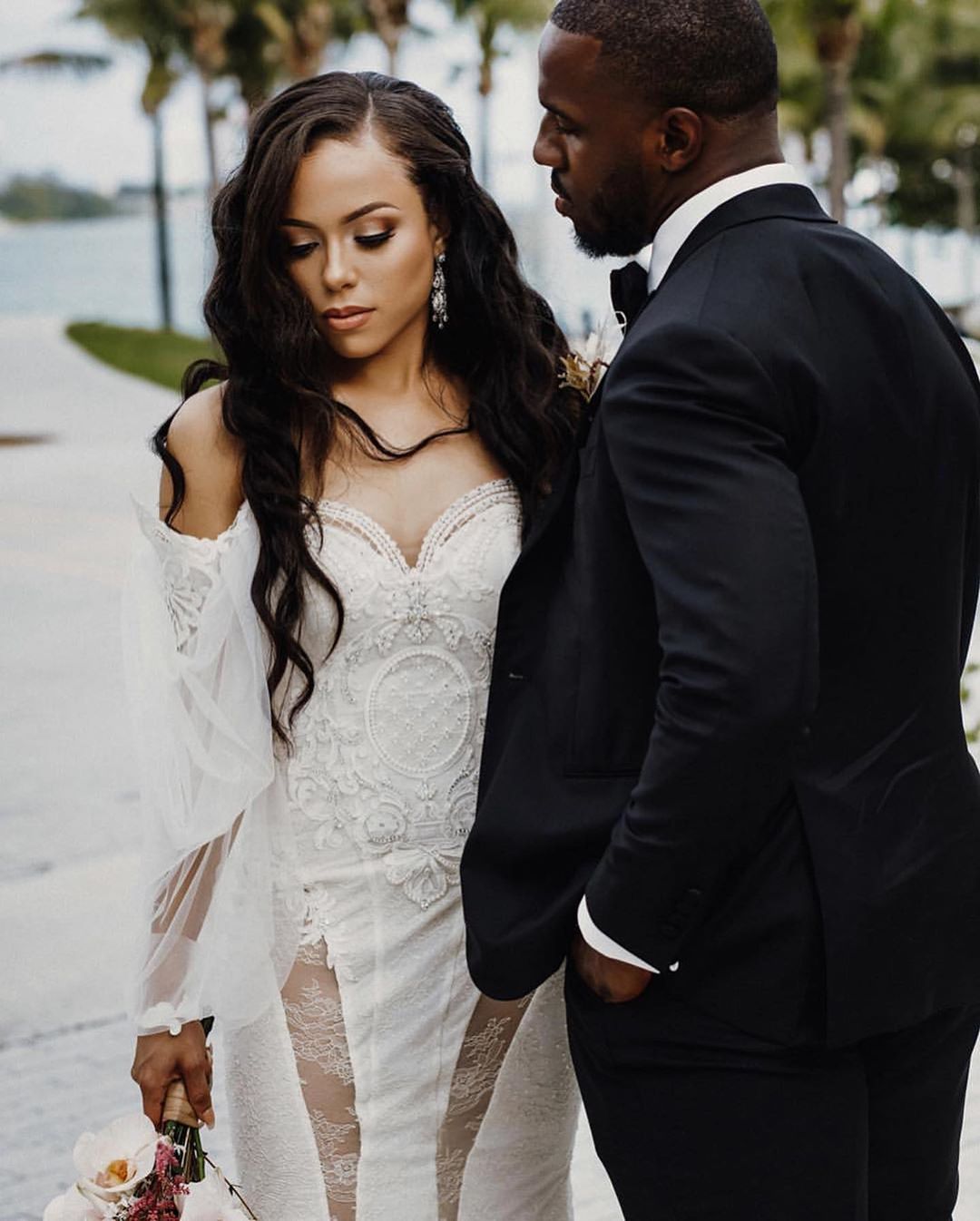 Old Hollywood curls stand out.
Have your hair side part and curls. Let your curls be the star of the day.
#12. Water Waves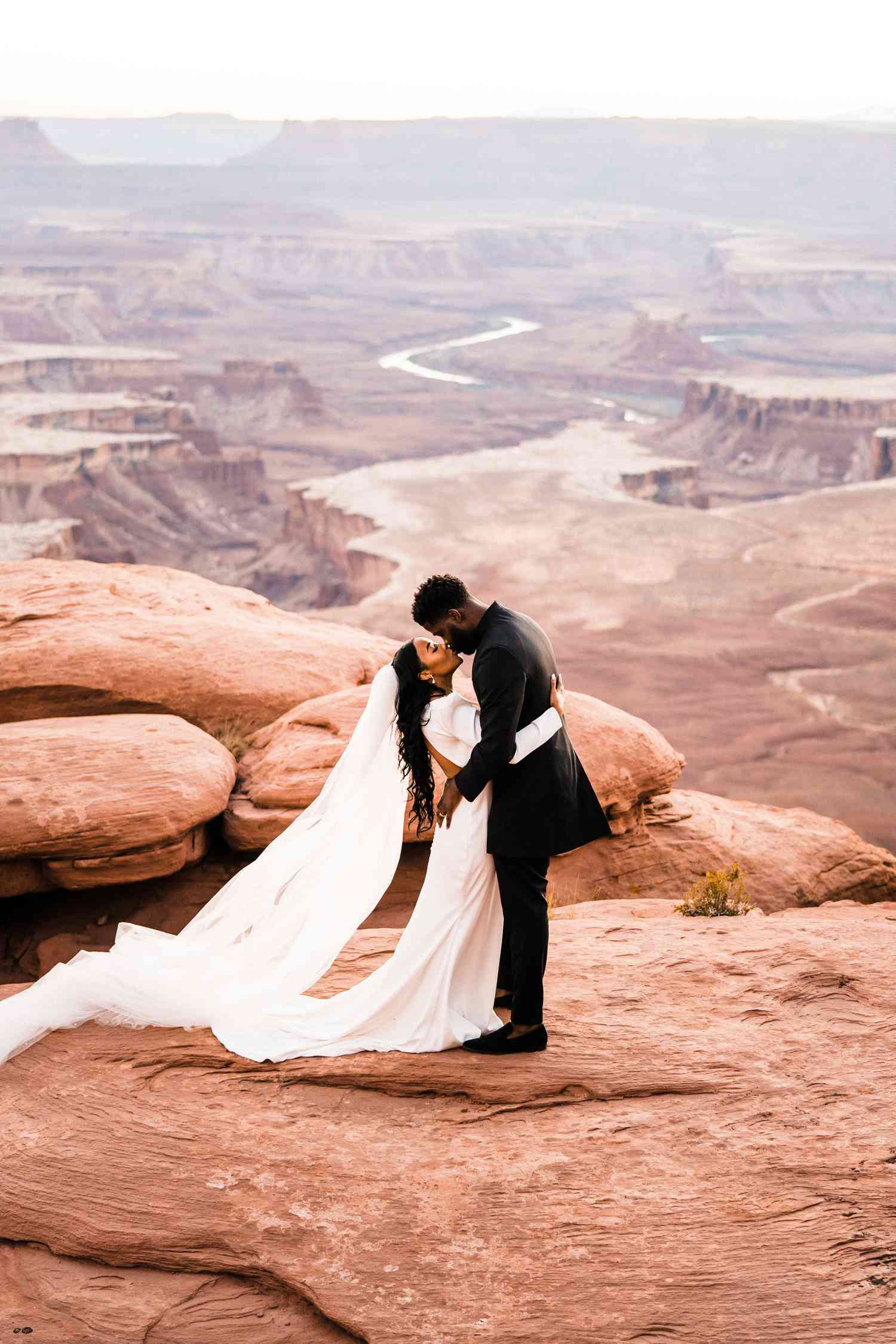 Water waves will never go out of style.
If you're not fond of glam waves, try water waves.
#13. Curly Hairstyles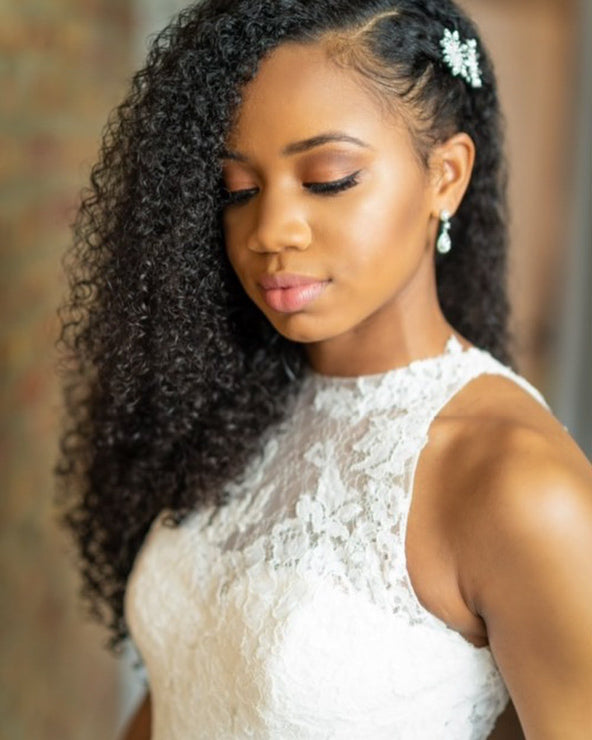 Curly hair always brings us much imagination.
Go for an elegant updo, or just do a side part.
Flowers or a hairpiece would be a good fit.
#14. Crowning Glory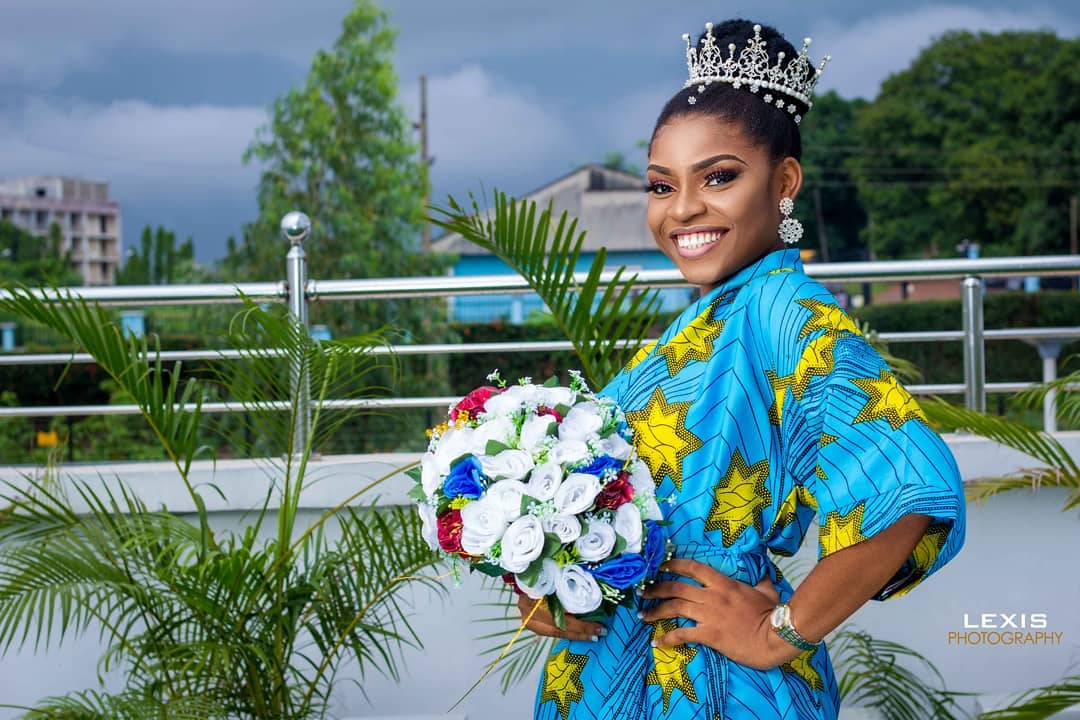 A romantic bride can still be a queen bride.
Have your crown on.
#15. Glam Waves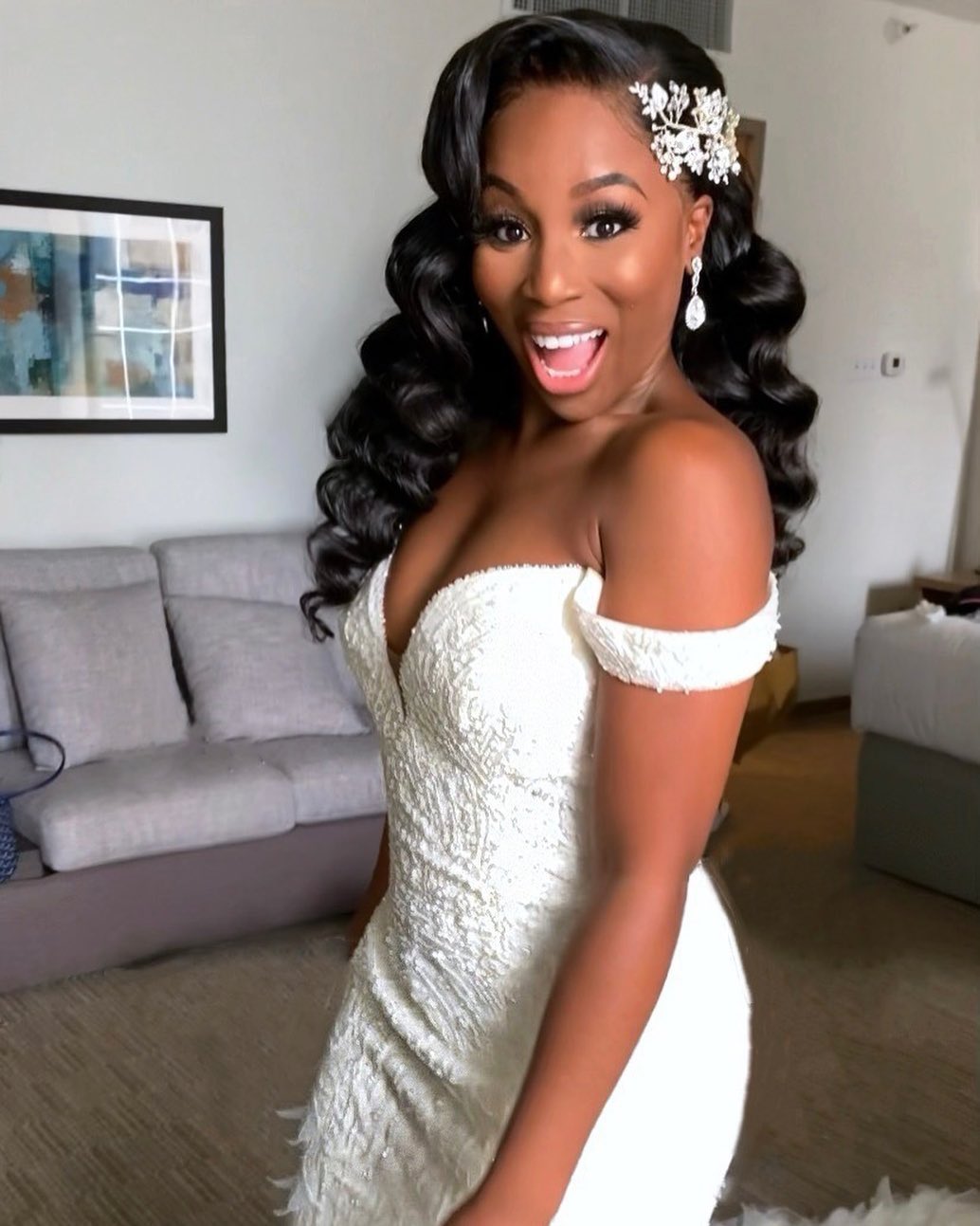 Voluminous waves and crystal hairpieces are glamorous additions to a wedding hairstyle.
This look is memorable.
#16. Bohemian Style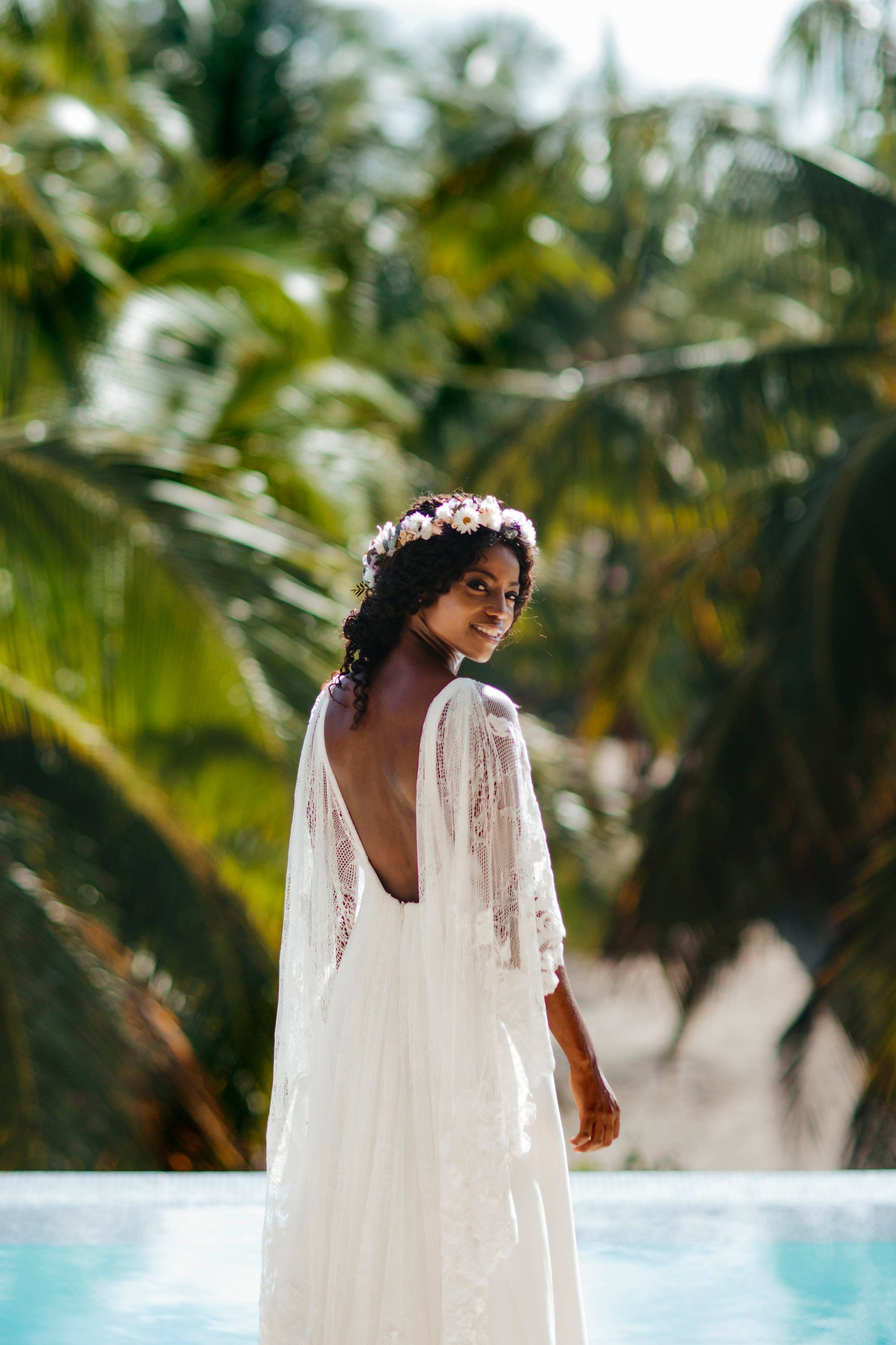 An ethereal flower crown and white dresses will give a boho feel. The lush accessory is especially for summer weddings.
#17. Princess Look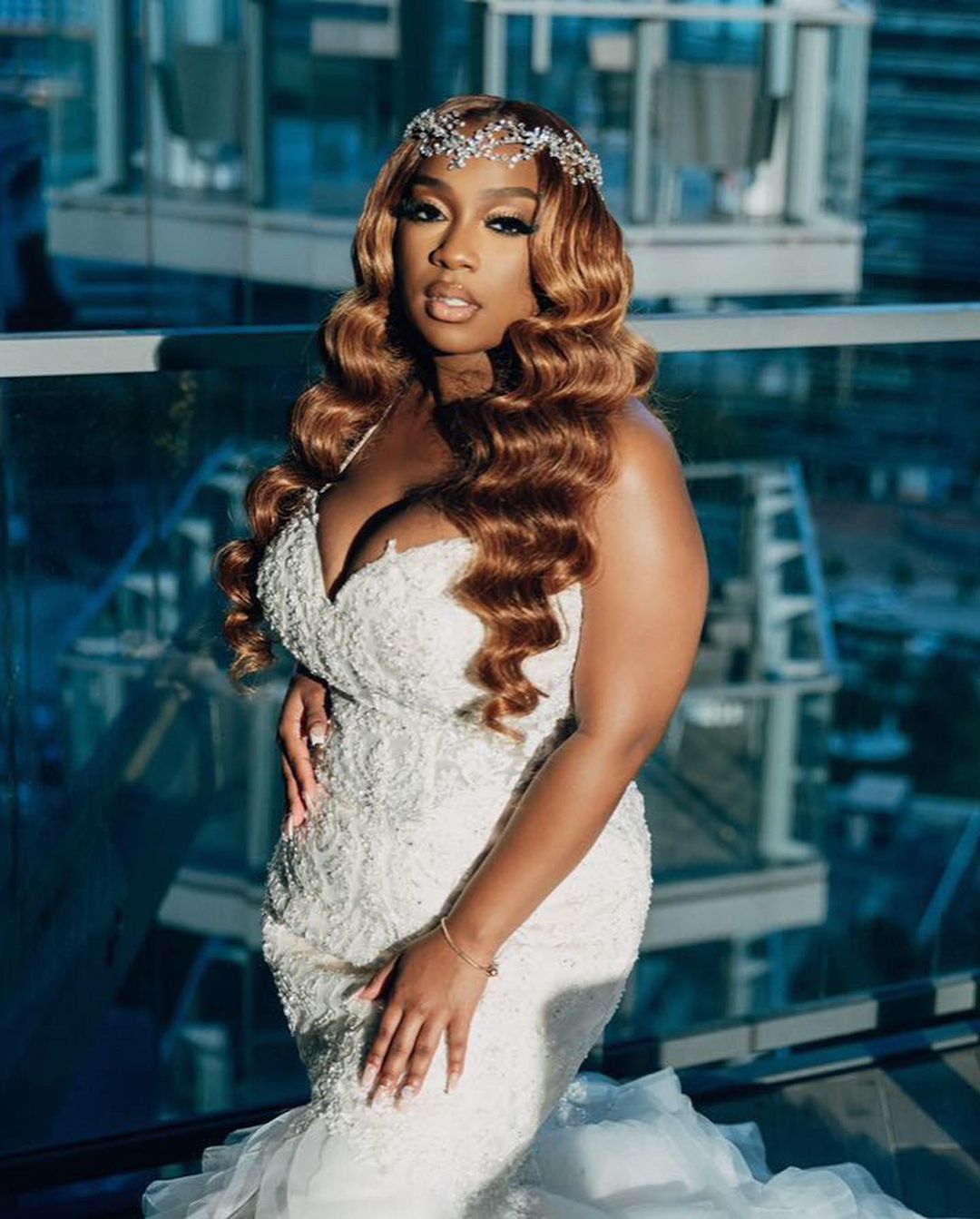 Brown color always gives warm and casual vibes.
Wear long waves down your shoulders.
Kiss the sun and love.
#18. Dramatic Side Part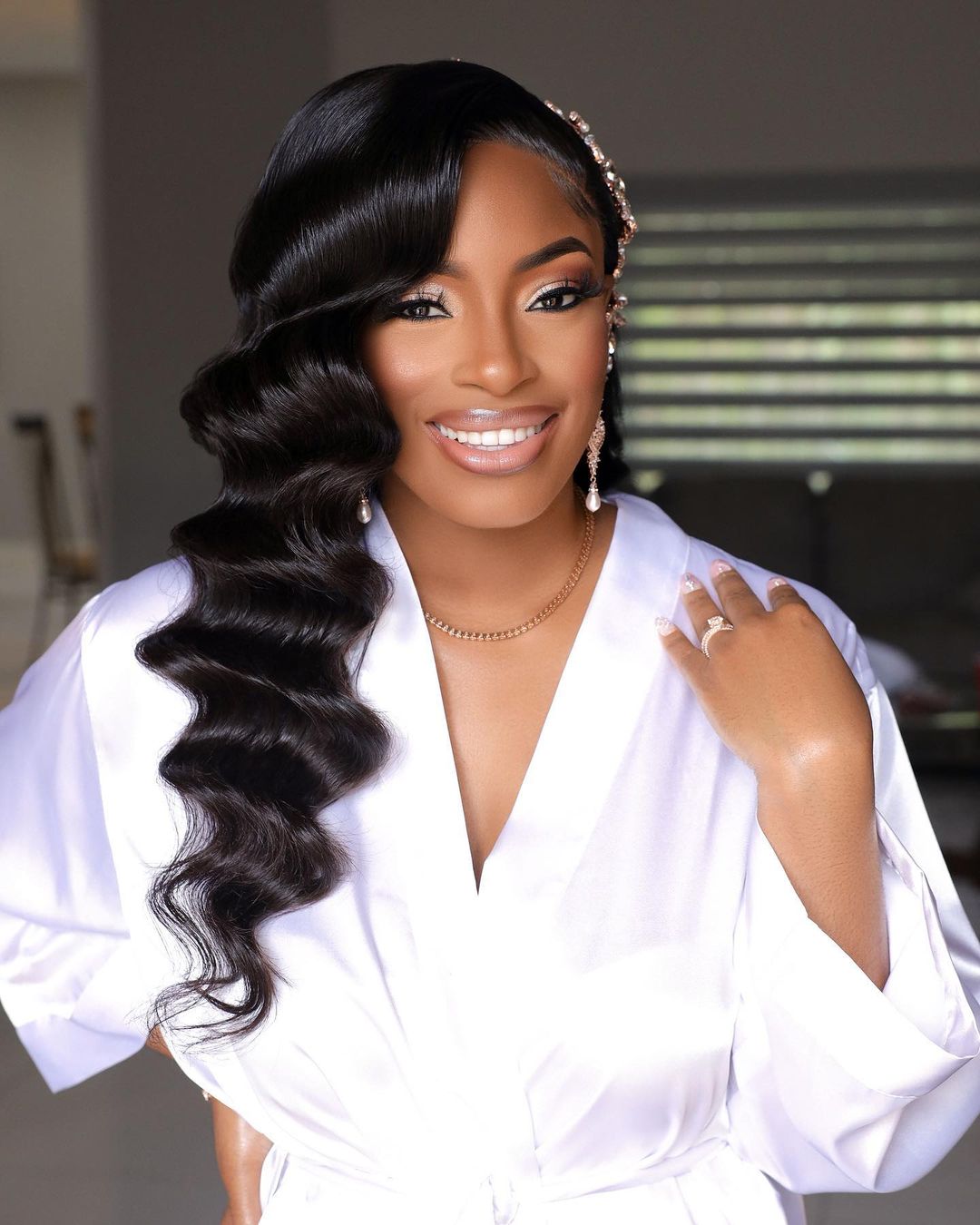 An everyday hairstyle.
A deep side-part pairs with soft waves. Any hairstyles would glam up.
#19. Natural Wave Middle Part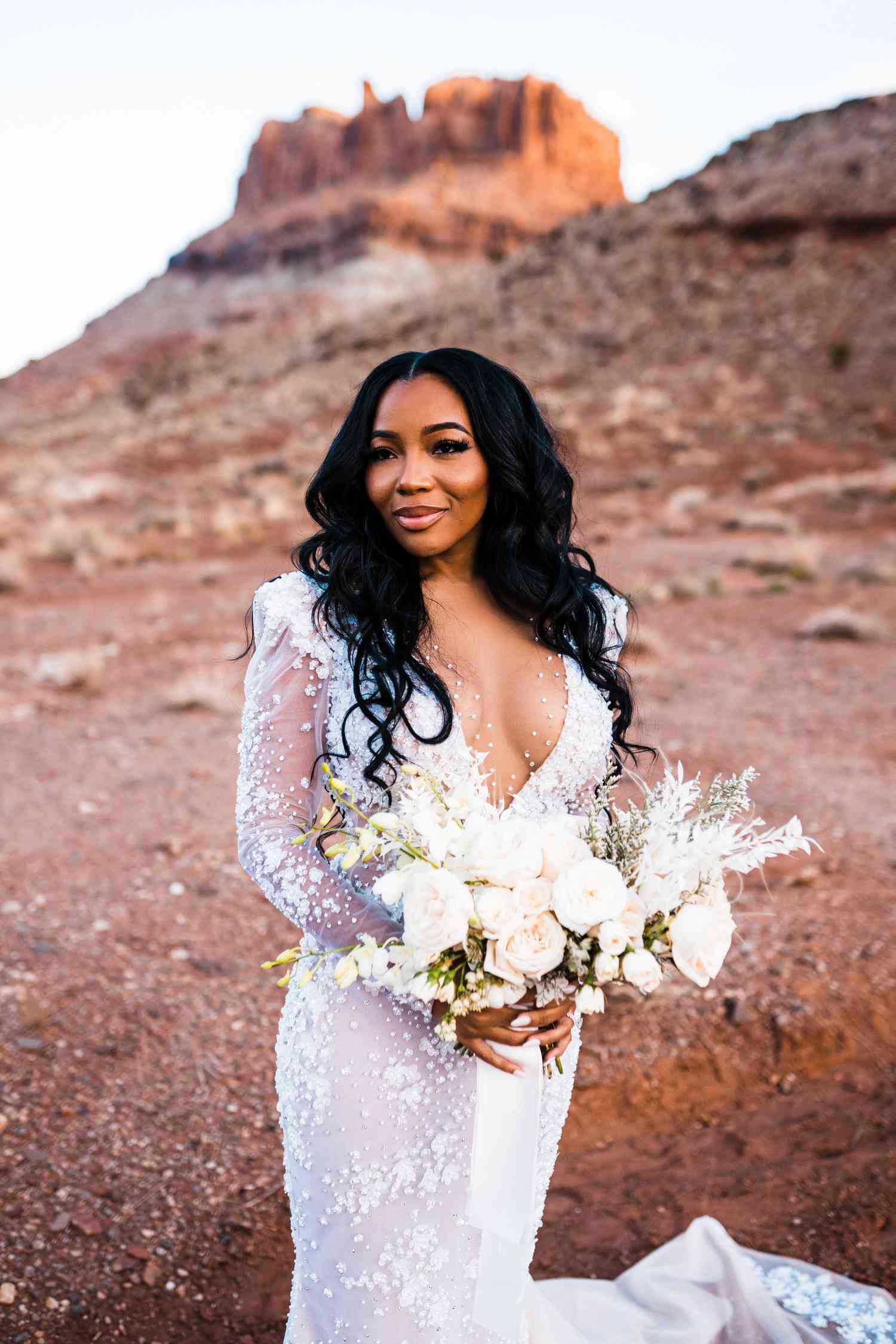 The waves are timeless.
Plus, the middle part keeps it modern and chic.
#20. Some Highlights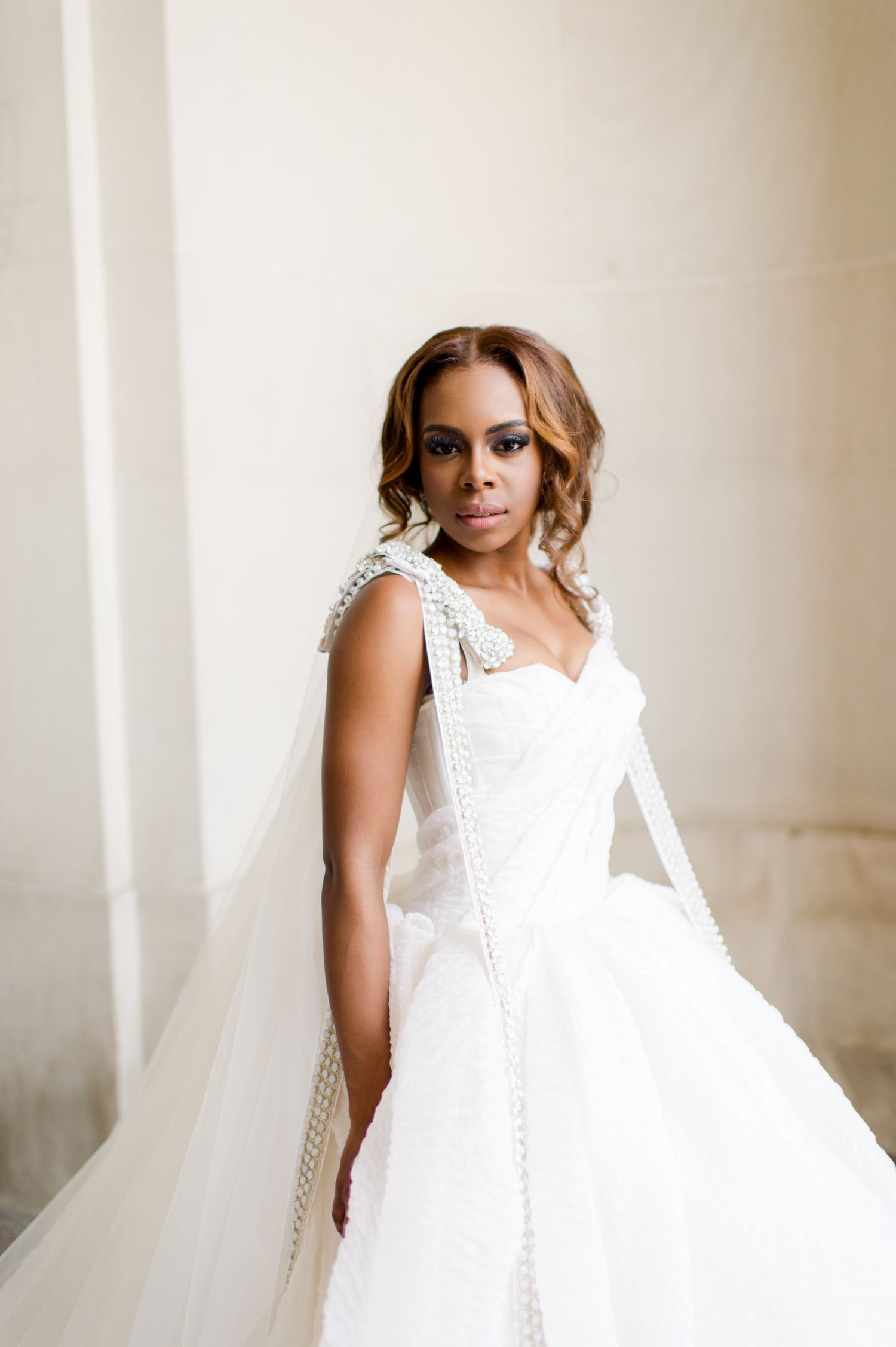 A charming undone hairstyle look is full of deliberate details.
#21. Pixie Cut Bob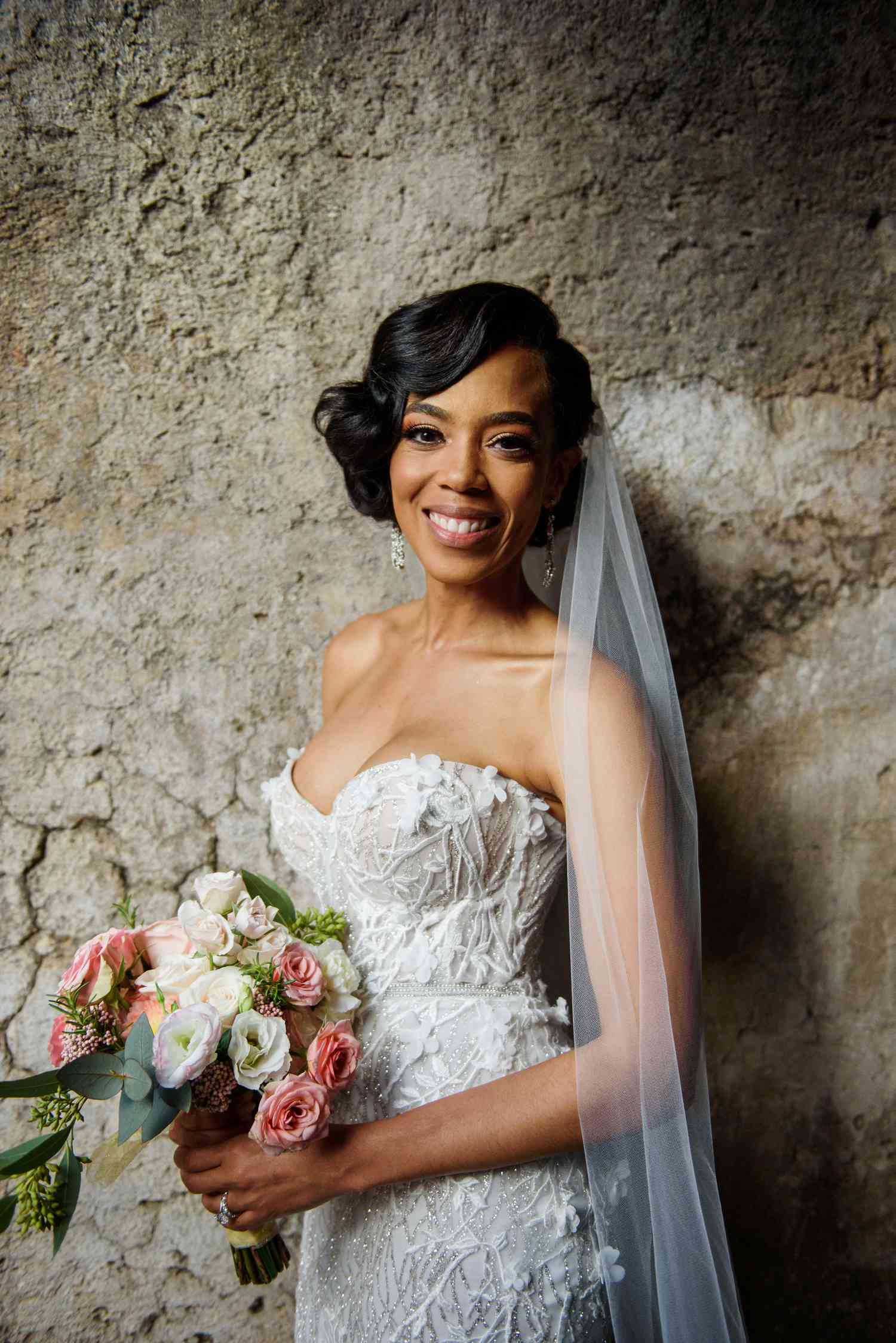 A short, layered bob with some waves and a deep side part.
Genius pairing!
#22. Bouncy Waves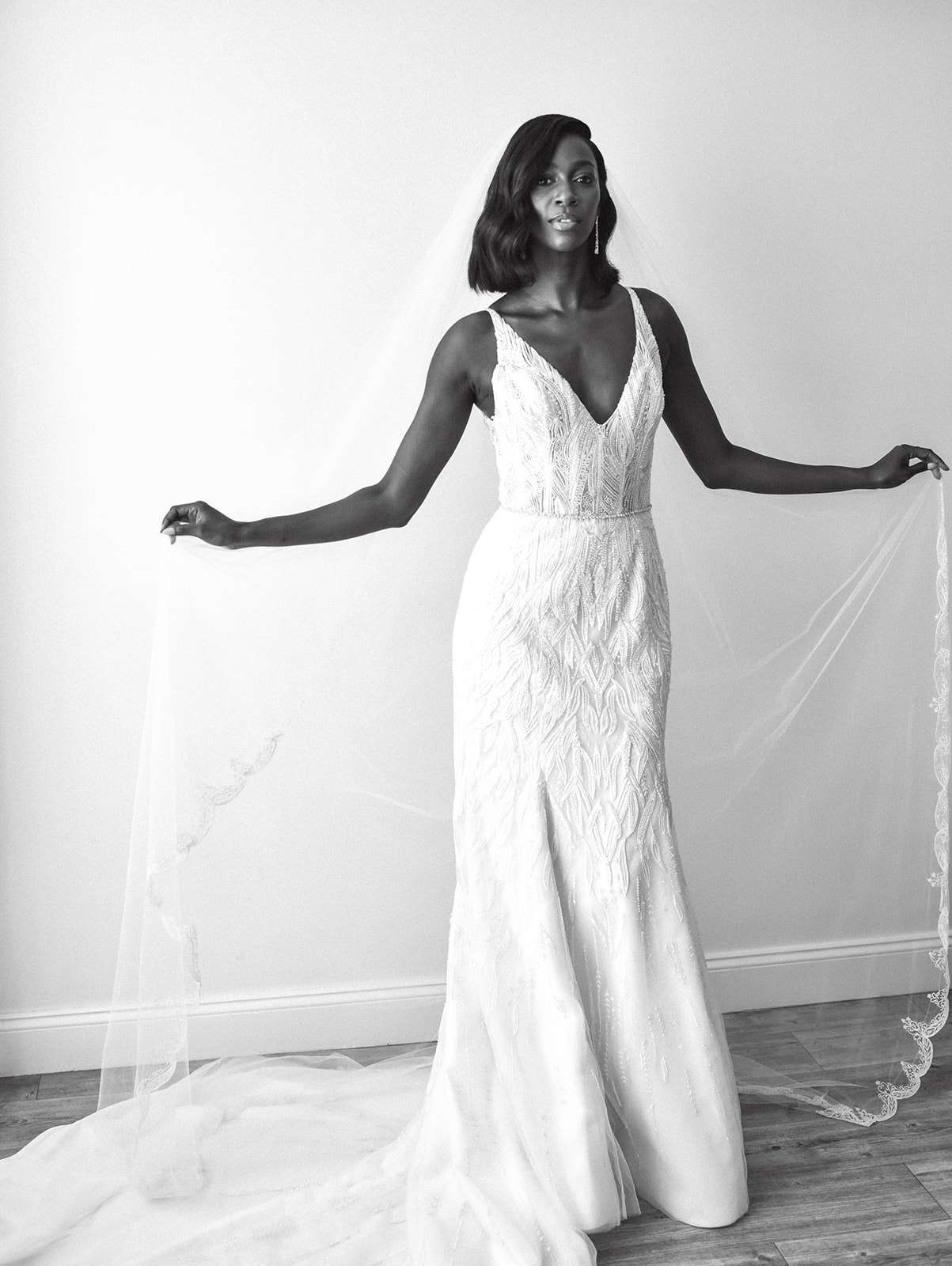 A shaped bouncy wave style will soften your face.
Stay true to your own personal style for your wedding day.
We love the medium hairstyle so much!
#23. Voluminous Natural Curls In The Middle Part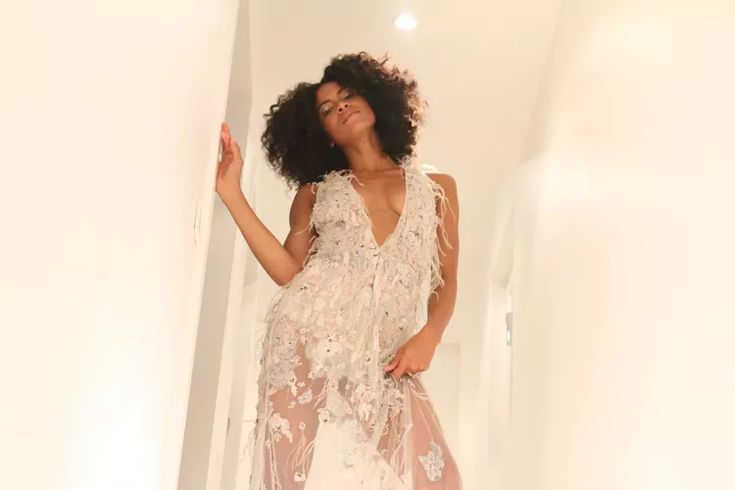 The natural curls stand on there.
Everything would pale.
We totally fell into that beauty.