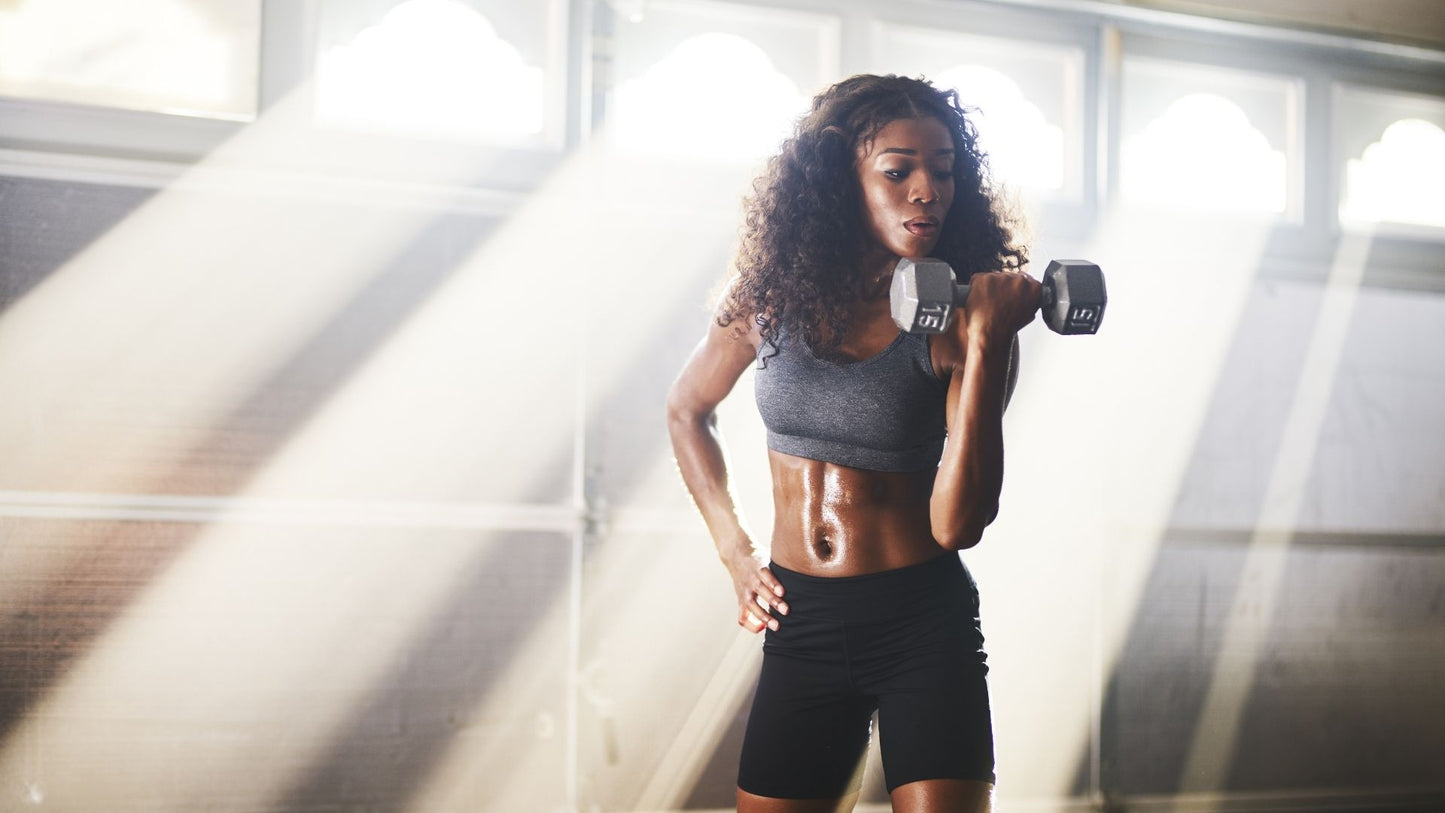 How To Exercise With Lace Front Wigs?
Wigs are easy and convenient. When black women do not want to keep dealing with their natural hair, wearing wigs as a protective style is a choice.
While many people still get the question, "How can I exercise with a lace front wig?"
If you have sweatproof glue working for you, you can use it. Or you can also choose a glueless install if you worry about creating a white residue around your hairline when you sweat.
You may still have the stress of wigs sliding off without glue. We'd share some tips to exercise with lace front wigs.
How To Exercise With Lace Front Wigs?
Use A Elastic Band For A Security Fit
An elastic band helps adjust the wig size, especially the part from ear to ear across the back. You don't need to spend hours fixing the wig correctly. Attaching an elastic band from ear to ear gives a comfortable, snug fit.
Pin The Combs Inside The Wig To Your Wig Cap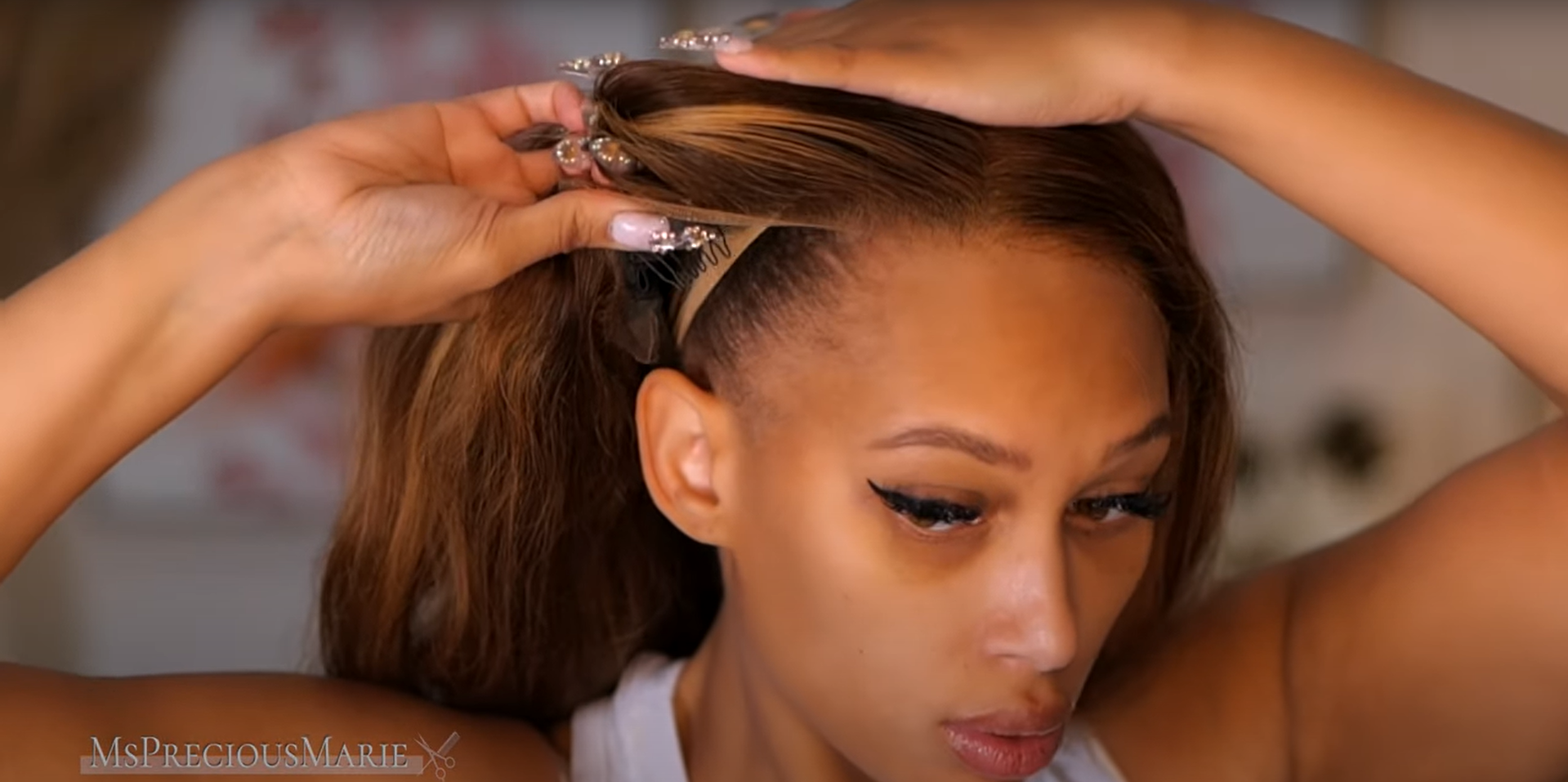 credit: @MsPreciousMarie
If you are a person who sweats a lot while working out, pin the combs to your wig cap. That would help fix the wig stay in its position.
The wig cap is a protective barrier between the wig and your hair. We highly recommend wearing it whenever you put your wig on.
Tie Down Your Hairline With The Adjustable Edge Band
Tie down your hairline when you are sweaty in case the wig moves. Remove it once the hairline is dry.
Put Hair Back Into A Ponytail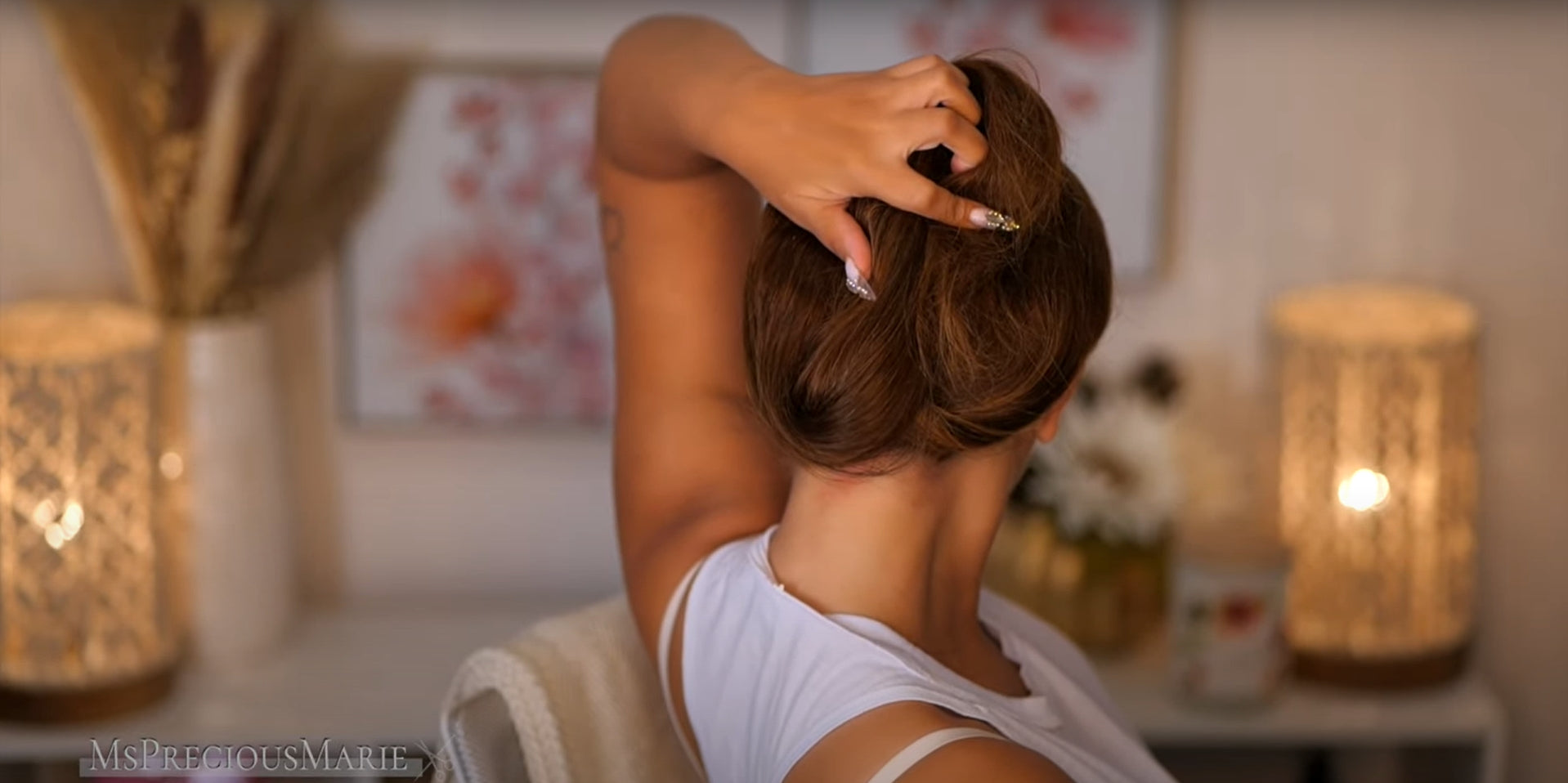 credit: @MsPreciousMarie
When working out, just pull the wig into an updo or bun. That way, the hair would be out of your face.
Conclusion
This way, you don't need to worry about your wig when exercising. Snatch your wig off at the end of the day and shower. Nothing better than that. I hope you enjoy exercising with lace front wigs.