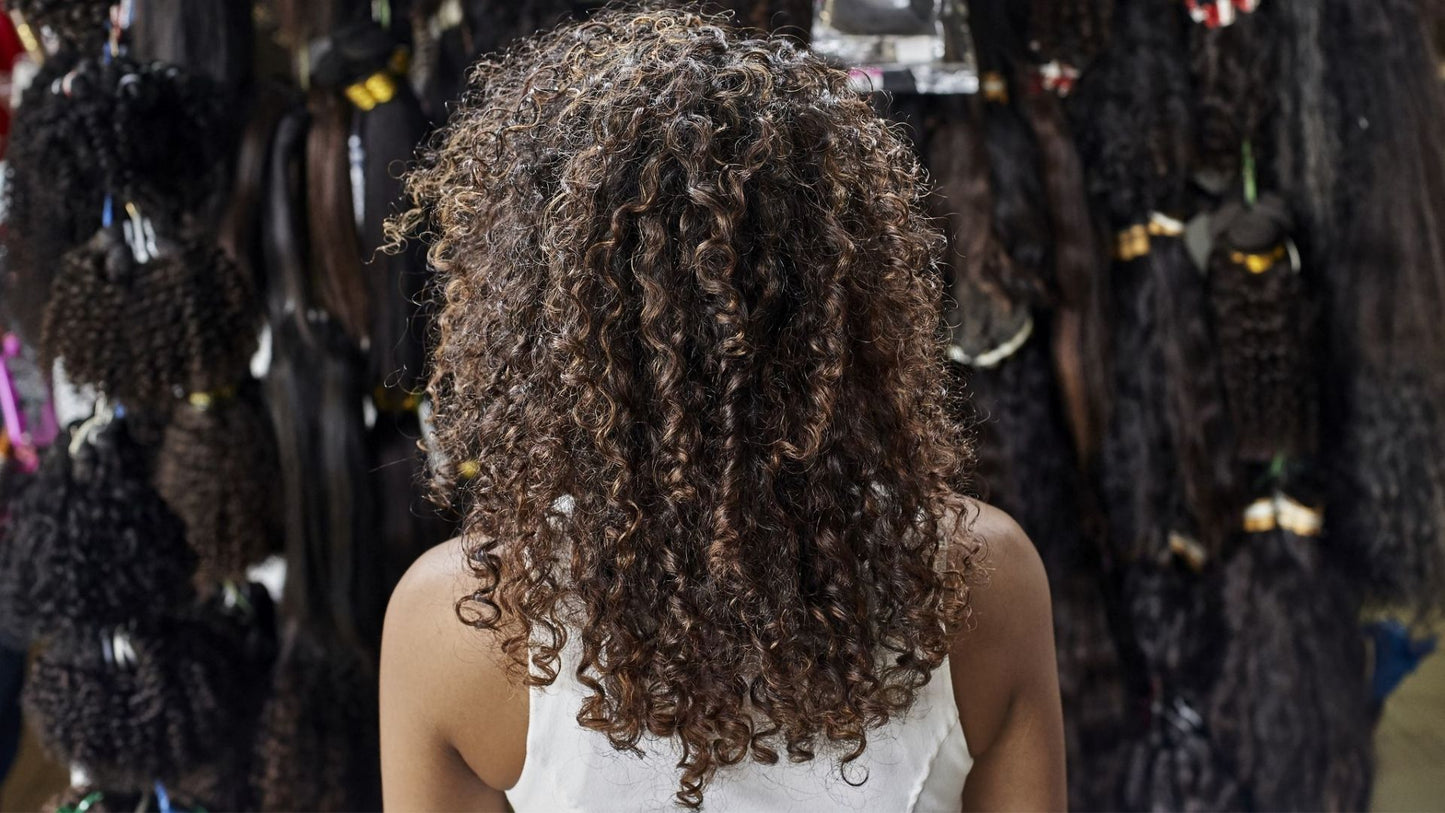 How To Install & Maintain: Lace Front Wigs DO's And DON'TS
Along with the hairline revolution, lace front wigs lead to a new trend. You have the option to change the part. You have the versatility to restyle. You can try any color you want without damaging your hair. You can go long or short without waiting for growth or touching a pair of shears.
Wearing lace front wigs is easy today. At the same time, there are some key things to remember. That will keep your natural hair and scalp healthy for the long run.
- Have Your Natural Hair Done
Wearing wigs is a protective style for our natural hair. Be sure to wash your hair before installation, especially when you plan to wear a wig for a long time. A clean scalp is vital for scalp health. 
You can either put braids underneath your wig or a nice flat ponytail. Having foundation is essential, or your hair will look puffy and unnatural. Slick your edges back and make sure not to leave any hair out.
Wear a wig cap after making your natural hair done. It protects your natural hair from being damaged when you wear the wig. Choose a similar color to your skin and apply some powder to it. That will make it look like it's a part of your scalp.
- Keep Your Skin Clean
Avoid wearing makeup before you install it because it might interfere with the products you will use. 
Clean your face with water and a facial cleanser.
- Install With Elastic Band Method
Put the wig inside in or inside out to see if the capsize is big or small. Adjust the band to a suitable length. Don't pull it too tight, or you'll get a headache within 10 minutes. Let the band stay behind your ears and on your nape.
Walk around in the room. Only continue once you feel comfortable with it.
Here is a tip for the wig purchase - make sure there's an elastic band attached to the unit. It's essential for beginners.
Knowing how to care for your human hair wig would be important since it is quite an investment. A proper hair care routine will help your hair wig last longer and ensure your wig keep its silky or wavy pattern and look great at the same time. Here is some professional hair knowledge on how to care for your human hair wig!
- Your wig is afraid of them!
When it gets cold, all kinds of sweaters, wool products, and felt products become necessities. But you know that? These products rub against your human hair wig for long periods, causing your hair to become static, knotted, and rough!
So please keep your hair out of contact with these products for long periods. You can choose a shorter style to avoid friction between the hair and the scarf. You can also warm yourself with soft, smooth, synthetic wool products that do much less damage. The least harmful to hair is silk products.
- The cold air is also a killer.
You need to protect your wig against the dryer environment during the winter and limit your use of curling irons, flat irons, hot rollers, and hair dryers as much as possible. Heated styling tools fry the moisture out of your wig, which is fine when it's humid but disastrous when it's dry. Your wig already has to handle enough of the cold, snow, and wind! Embrace a more natural look during your regular work week, and on days you're spending inside.
On the other hand, make sure you don't go outside while your wig is still damp. It can freeze if your wig is slightly sticky when you step out. Cold temperatures freeze wig hair faster than bio hair, which will cause your wig to become brittle and breakable. Pat dry your wig with a soft towel and gently style your hair.
- More natural oils keep the hair alive.
Human hair is more challenging than synthetic hair, but with the protection of human oils, it can be strong with the real scalp. Wigs need more oil to moisturize in cold weather than in summer. The right product will keep your wig shiny, pliable, and beautiful for longer.
- We understand your difficulty.
In general, we don't recommend wearing a wig to bed. Because people are unconscious when they sleep, bedding can also cause hair damage.
If you're going to sleep in a wig, get a silk nightcap that's big and strong enough. Make sure your hair is in your nightcap before you go to bed. That will give your hair a lot of protection.