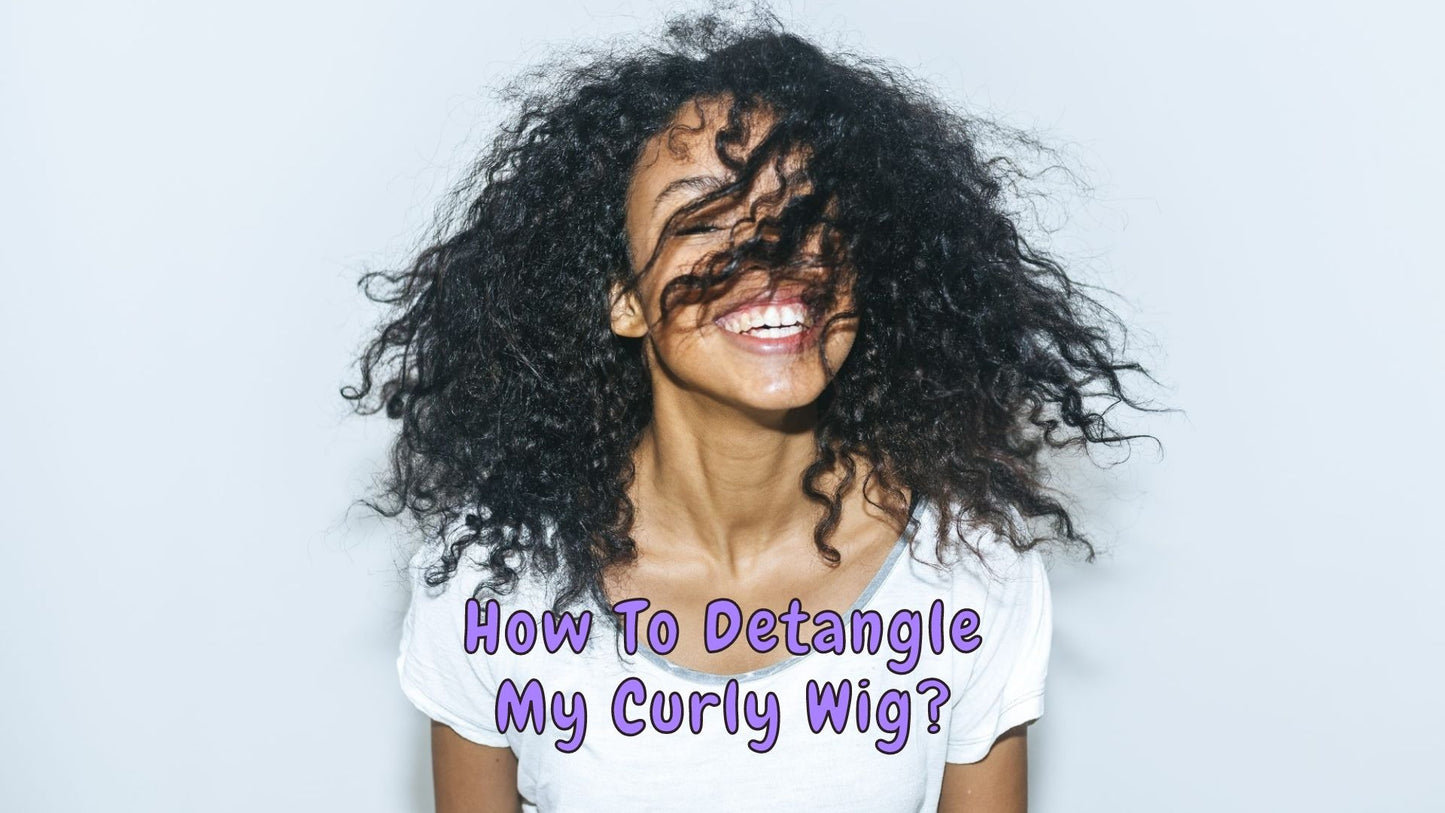 How To Detangle A Curly Wig?
Curly hair is different from other hair types. It requires more moisture, less washing, and, if we're being honest, more patience than straight hair. Knots and tangles are an everyday reality if you like to style your hair curly. On the whole, they are inevitable. Fortunately, there are ways to make things better.
Step 1: Use The Right Brush
Whether you comb your curls when your hair is dry or wet, everyone agrees to use a wide-tooth comb or brush designed explicitly for this task.
Step 2: Apply Conditioner
To get your hair to slide and coax out the tangles without damage, choose a deep nourishing conditioner or mask for wet hair, oil, serum, or heavy-duty clean-up spray for dry hair.
Step 3: Always Comb Your Hair From The Bottom To The Top
Combing your hair from the bottom up allows you to gently comb through each knot rather than combing your hair down and pulling it through harder. To protect your hair from damage and clean it efficiently, we highly recommend that you always rely on a wide-tooth comb to rake through curls rather than a brush.
Step 4: Rinse Hair And Gently Dry
Rinse well when your hair is immaculate, gently pat, and squeeze hair dry with a towel.
Step 5: Add Moisture
It's time to give your curls and coils some much-needed moisture to avoid tangles.
Step 6: Trim Your Hair Regularly To Avoid Split Ends
Damaged hair never looks good (not to mention that split ends can make your hair curly!). Get a regular trim if you want healthy curls that look bouncy and fresh.