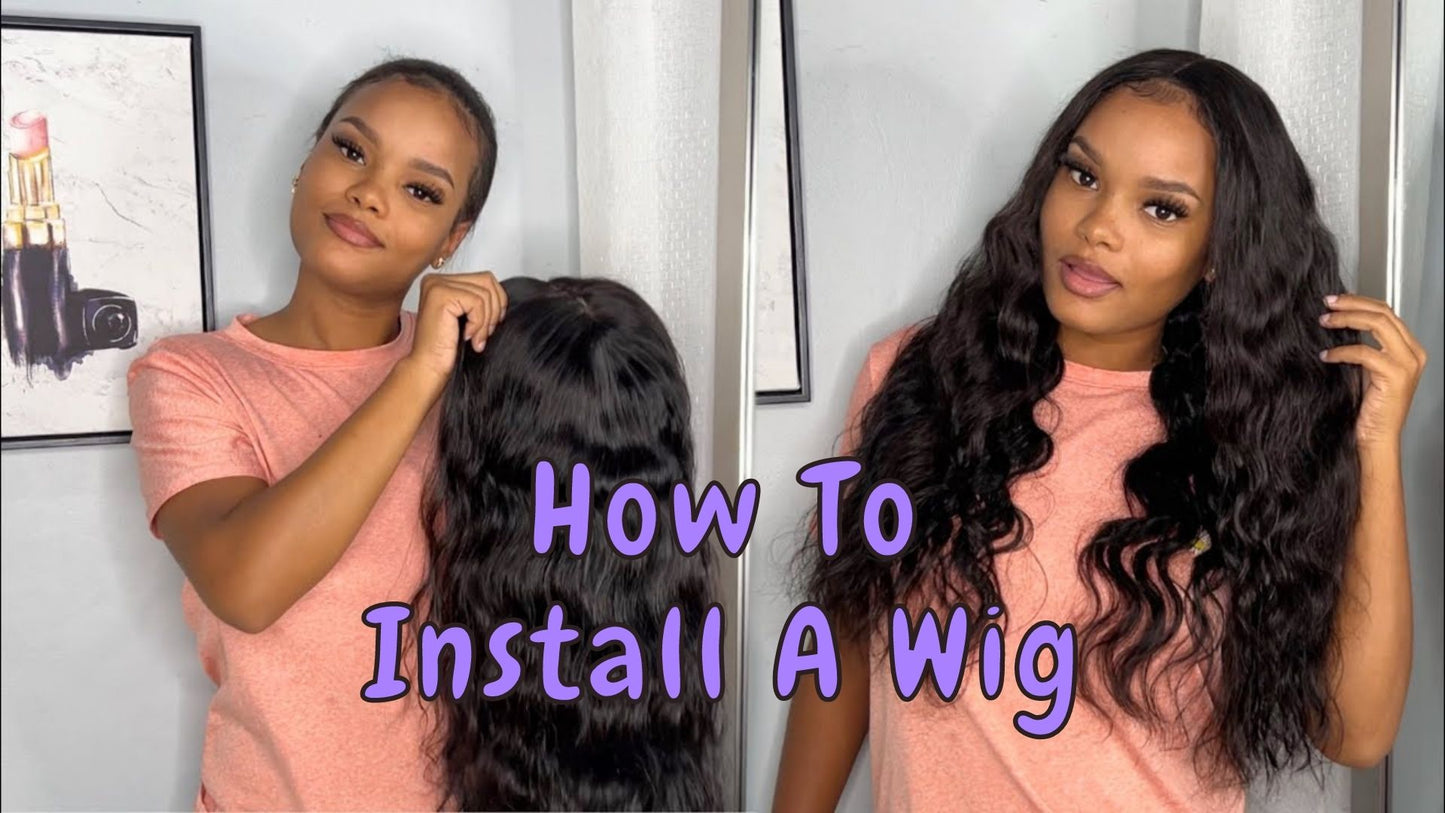 Step By Step Guide: How To Install A Wig
The most exciting part of the wig is the ability to experiment with different hairstyles. Are you ready to step into the world of wigs? Let's take a look at the installation steps.
Make Your Hair Flat
Your hair needs to be smooth and flat, so the wig can sit naturally and not look like a hump on the top of your head. It's better to braid your hair into flat twists because they are easy to make and remove. However, you can also braid or slip your hair with hairspray or mousse if you have short hair.
Put On Your Wig Cap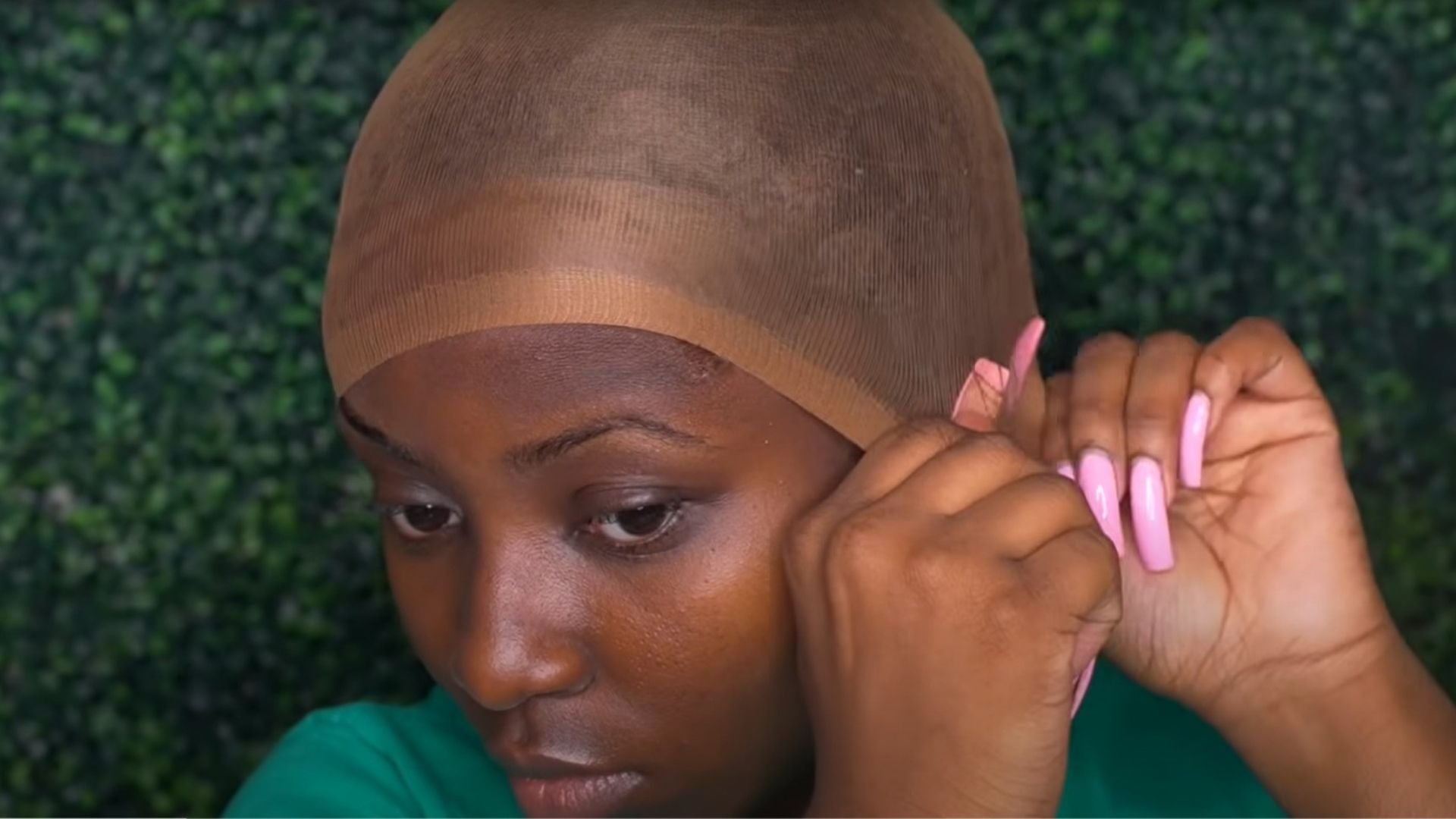 Wig caps are essential to protect your hair from potential damage.
Apply A Powder To The Wig Cap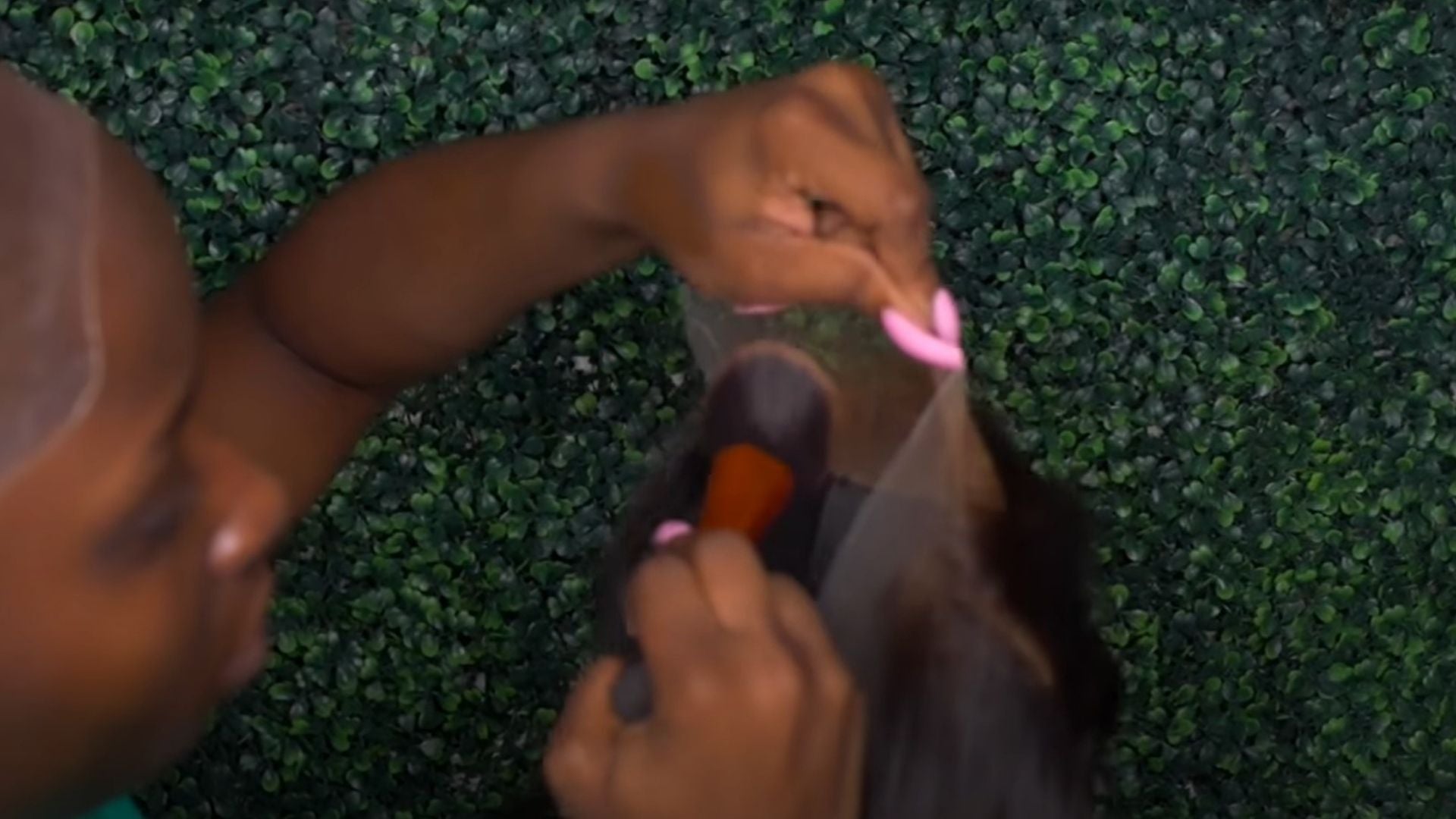 This is another crucial step to help look natural when wearing a wig. If the wig cap you choose is not your skin tone, this step helps to adjust the cap so that the part looks like your scalp.
Put On Your Wig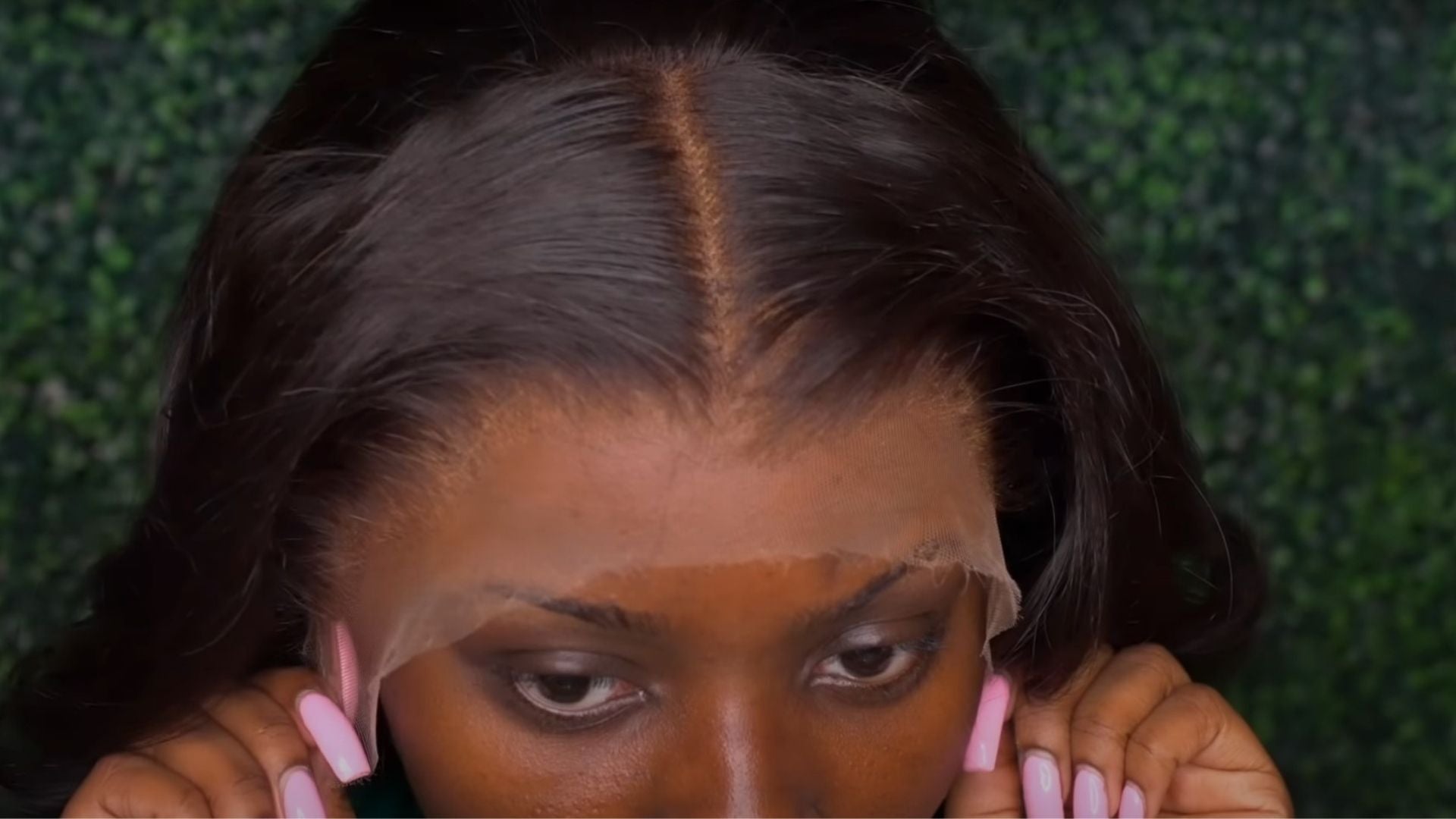 Once your hair is ready, it's time to put your wig on!
Put the front of your wig to your hairline and pull the rest of the wig over the back of your head.
Adjust the ear tabs and make sure they lie flat against your head to hide your hair and wig under the hairline.
Adjust the straps inside the wig to have a comfortable and secure fit if the wig is too tight or too loose.
Secure Your Wig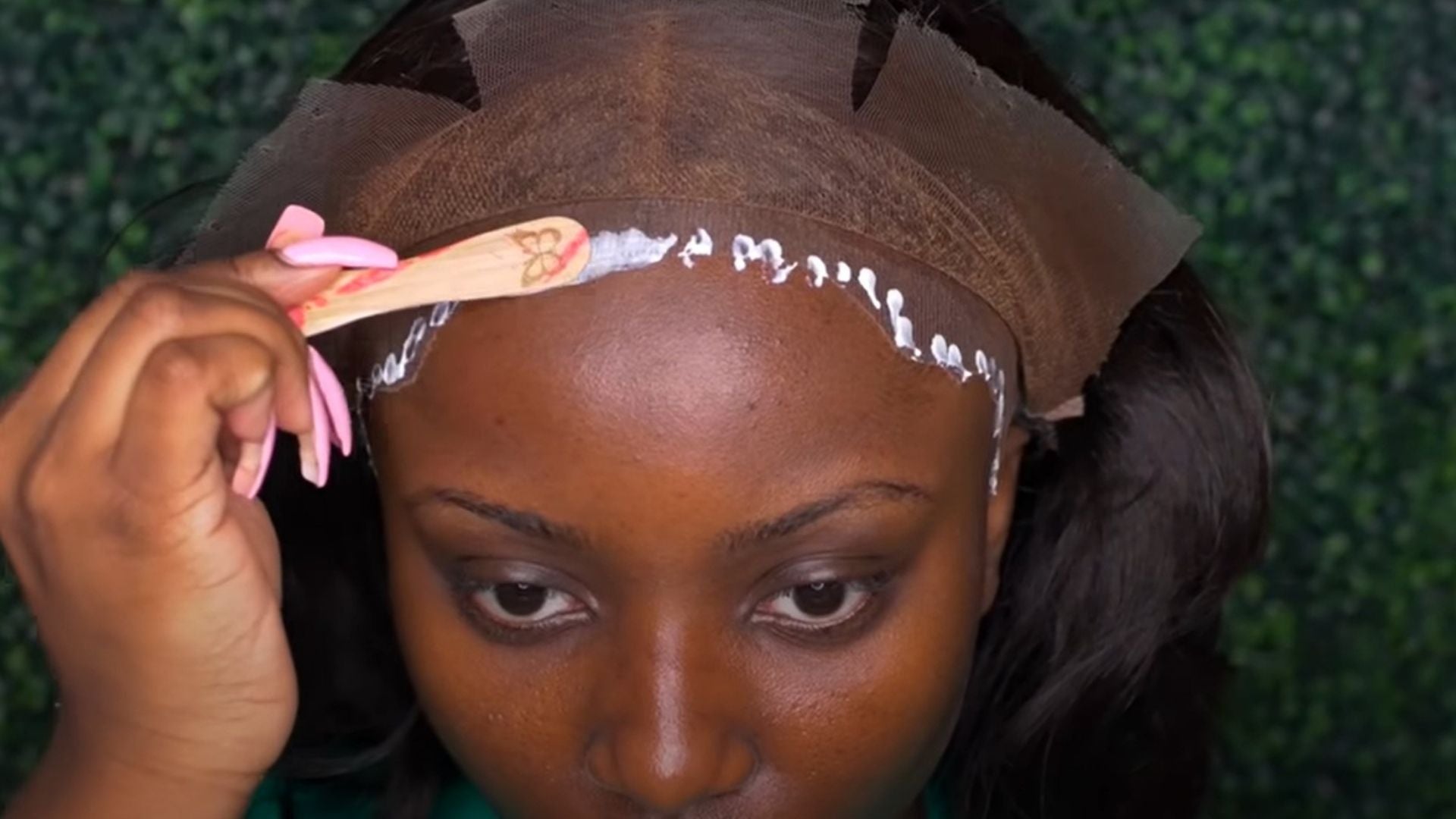 You can use wig glue to help your wig stay securely in place and create a more natural hairline. Apply glue to the natural hairline underneath the wig and the wig's hairline.
Cut The Lace
Cut off the ear tabs on both sides of the wig and then the whole hairline. You can use your everyday scissors or nail clippers for more precision - don't use dull scissors as they can damage the lace. Take your time throughout the process to make sure you don't cut off too much lace.
Click and check this article for detailed instructions on how to cut lace of your wig if you need it.
Lay Down Baby Hair
While you don't need to create your wig with baby hair, it helps to create a more realistic look. It helps hide the lace.
Add Powder
You can add more powder along the parting space and hairline to make it meltdown better with your skin.
Style Your Hair
You finish the installation finally. It looks beautiful and natural to you. Try different looks and find the style you like best!